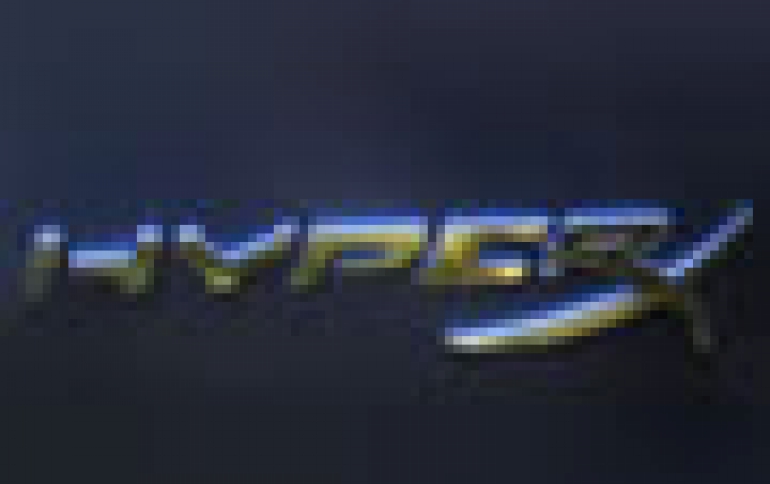 Kingston Demos 2.133GHz DDR3 Memory Module
Kingston Technology released a video yesterday demosntrating the overclocking capabilities of the upcoming HyperX DDR3 memory modules installed on an Nvidia mainboard. Kingston's 2.0GHz HyperX PC3-16000 (KHX16000D2K2/2G) memory modules were overclocked at 2.133GHz (DRAM freq. 1066MHz x 2), while they were installed on an pre-relese Nvidia nForce 790i reference mainboard. For the demonstration, kingston used an Intel Core 2 CPU at 2.4GHz.
Memory speeds higher than the 2.0GHz are expected to be released later this year, supported by Intel's X48 and Nvidia nForce 790i SLI chipsets. Chaintech and Corsair have also announced DDR3-2000 memory modules, supporting a maximum voltage of 2.15 V.
Kingston HyperX PC3-16000 memory modules will be available in Q1 2008. Kingston is expected to run demontrations at CeBIT next week.