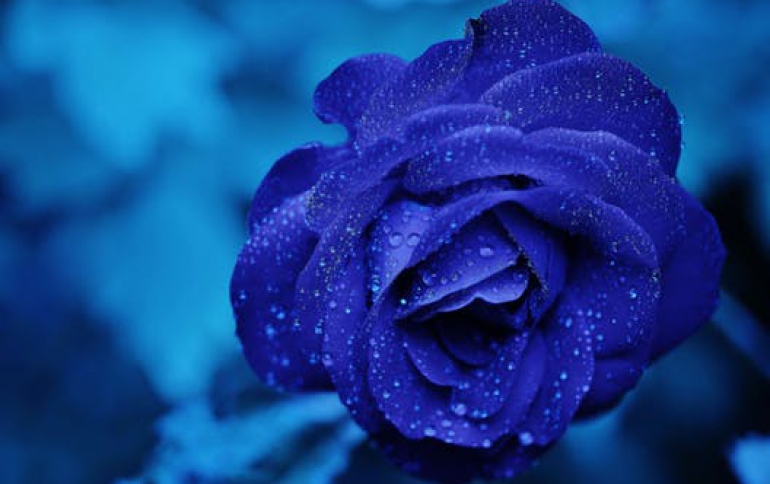 JVC Launches DVD Burner For Camcorders
JVC has pushed the digital video envelope again this week by announcing the Everio Share Station DVD burner for burning DVDs directly from its Everio G camcorders. Owners of the JVC Everio hard drive camcorders will be able to create DVDs without the need for a PC with the introduction of JVC?s new Everio Share Station. The availability of the new JVC Everio CU-VD10 gives users of the company?s Everio hard drive camcorders the capacity and convenience of hard drive video recording combined with quick transfer to a DVD. The JVC CU-VD10 Everio Share Station will be available as of April and will be sold at a manufacturer's retail price of $200 in North America.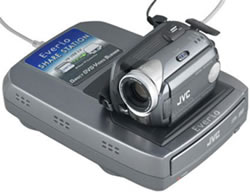 The JVC Everio Share Station, connects via a USB cable to the new Everio GZ-MG27, GZ-MG37 and GZ-MG77 and allows the camcorder to transfer footage directly to a DVD. These new Everio camcorders convert .mod files to DVD Video format, which the Share Station then makes into DVD Video discs. Once connected via USB 2.0, the camcorder automatically identifies the DVD burner and is used to control the burning process. The desired video clips are selected from a menu that appears on the camcorder?s LCD, and with the push of a button they?re transferred to a blank DVD that had been loaded into the JVC burner. One hour of video footage, which is about 4GB, takes approximately 45 minutes to burn to a disc. Recordings are made using DVD-R/-RW discs.
The device can also be connected to a PC (Windows XP/2000SP4) for DVD burning and reading. Used with recommended DVD-R/-RW discs it offers a write speed of up to 8x (4x RW), and a read speed of 8X (5x RW). It offers a reading speed of 5x for DVD-ROM, and 10x for CD-R, CD-RW, and CD-ROM discs. The burner comes with Power 2 Go data writing software from Cyberlink for PC. Everio camcorders come with Cyberlink?s PowerDirector Express NE for PC editing, PowerProducer 3 NE for PC authoring and PowerDVD 5 NE for PC playback.