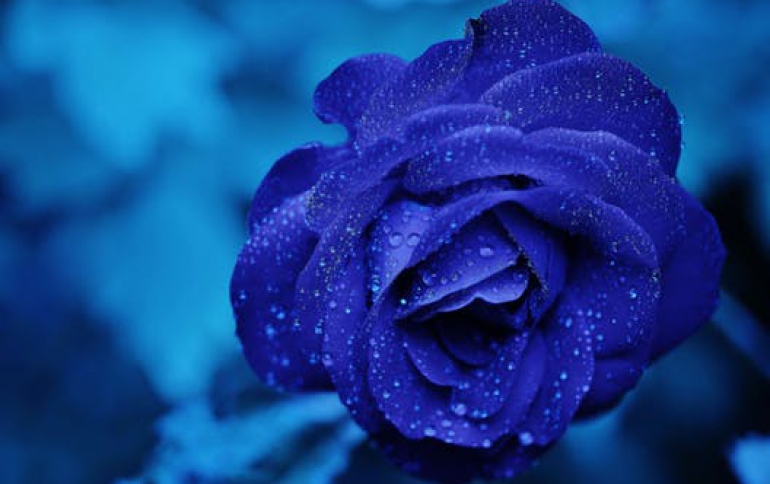 JVC Introduces ISO Tested DVD-R For Long Term Archiving
JVC Advanced Media U.S.A. Inc. announced today the launch of "Archival Grade DVD-R," DVD-R discs designed for long-term data archiving and certified with ISO/IEC10995, the industry standard used to estimate archiving lifetime. JVC Advanced Media has started developing products that comply with ISO/IEC10995, which defines the test method to estimate the archival lifetime of the DVDR.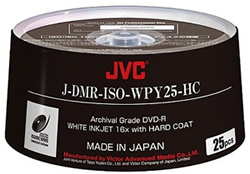 "Archival Grade DVD-R" is manufactured by exclusive production lines in Japan. Quality control is set at the highest level and inspection frequency is approximately 10 times greater compared to standard products. This allows the minimum quality fluctuation of the products needed to meet strict storage requirements.
These products passed the ISO/IEC10995, an accelerated aging test method used for estimating the lifetime expectancy for retrieving information stored on recordable or rewritable optical disc covering DVD formats such as DVD-R/+R. The testing was done by a nonprofit organization called ADTC. The method is more strict as compared to the testing most optical manufacturers are doing using an average of the result. ISO/IEC10995 defines that 95% of the discs have to survive at the condition of 25C/50%RH. This condition is equivalent to over thirty years of archiving lifetime.
JVC's "Archival Grade DVD-R" is a newly developed product and incorporates a specially developed silver-alloy as a reflective layer and organic dye with in-house developed additives to secure long term data retention. These materials are carefully selected for use to assure the low occurrence of writing error, which is extremely important for long term archiving. Furthermore, the product meets the standards of migration method for archival data storage using DVD formats such as ISO/IEC29121, JIS Z6019 and DA/T38.
The discs are available in 25 pack cake box and are certified for 1-16x writing speedds.
JVC Advanced Media U.S.A. Inc is a sales subsidiary owned by Victor Advanced Media, which is a joint venture company owned by Taiyo Yuden Co.,Ltd and Victor Company of Japan.