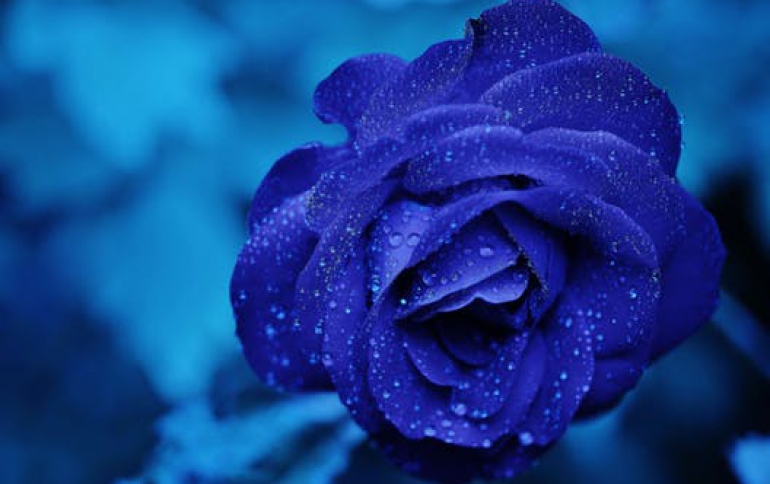 JVC Showcases New JVC Everio Camcorder Line, Headphone Technologies At CES
A new line of JVC Everio camcorders announced at CES by JVCKENWOOD Corp., along with two new inner-ear headphones that incorporate the company's newly designed Triple Dynamic Driver System technology. The new line of JVC Everio camcorders offers a combination of performance enhancements, expanded Wi-Fi functions and features. Highlights include a new imaging sensor, powerful optical zooms, expanded Wi-Fi functions, and viewing and sharing features.
The 2013 JVC Everio line is comprised of the entry-level GZ-E100, step-up GZ-E300/EX310/EX355 and high-performance GZ-E505/EX515/EX555 characterized by their lens-prominent design, and the GZ-VX815, which offers top performance in a sleek form.
At the heart of the new Everio line is a new 2.5-megapixel Back-Illuminated CMOS image sensor that with 2 million effective pixels delivers Full HD image and improved low light performance for every model in the 100, 300 and 500 series. The new flagship GZ-VX815 boasts a 12.8-megapixel sensor. What's more, the eight-model line includes seven with a 40x or 38x optical zoom and four with a new wide-angle lens up to 29.3mm (35mm conversion.)
New Wi-fi functions include live streaming over the Internet via services such as USTREAM, and One-Touch Auto Back-up wirelessly transfers recorded video to a PC at the touch of a button. Also new is the optional Pan Cradle, which allows remote panning and tilting of the camera from a smartphone or tablet. Wireless data transfer possibilities include sending video to a smartphone or tablet (AVCHD converted to high definition MP4 or Standard Definition), as well as non-converted iFrame data transfer to an iPod or iPad or Android smartphone. JVC's free app for using wireless communication functions is available for download from the Apple App Store and Google Play Market. Wi-Fi models are supported by a QR code-based Wi-Fi setup utility and all models are supported by a mobile user guide that?s been optimized for smartphone viewing.
In addition to native Full HD 1920 x 1080 resolution AVCHD recording (all models) and Standard Definition recording (all except GZ-VX815), Wi-Fi models also offer an iPhone/iPad-compatible iFrame recording mode at 1280 x 720 or 960 x 540 resolution. All models work with iMovie and Final Cut Pro X. Every model also incorporates K2, a technology developed and used in professional sound studios, which is applied during playback (GZ-E100) or during recording (all other models). Auto Wind Cut intelligently reduces wind noise without that annoying unnatural muting of sound. The GZ-VX815 goes even further with an F1.2 Super Bright Lens and 12 Megapixel stills. There's also a two-hour battery for longer recording and streaming. JVC engineers have also redesigned Everio's Wi-Fi antenna to provide an improved powerful wireless connection over last year's models.
For ease-of-use, all new Everio camcorders feature a "Best Play" function that provides simple digest playback of the best scenes from recorded footage. This is actually a cluster of functions comprised of Best Scene Mode, which allows tagging of favorite scenes while recording or later on, Best Face Mode, which automatically picks out scenes containing registered faces, and Best Smile Mode which picks out just the scenes containing great smiles. Also new is Sports Scoring, a function that lets the user record a running tally of the score for a sporting event by simply tapping on a smartphone.
The Everio GZ-E100 and GZ-E300 are available this month. The rest of the Everio line will be available in February.
Prices are:
GZ-E100 $229.95
GZ-E300 $249.95
GZ-EX355 $349.95
GZ-E505$349.95
GZ-EX515 $399.95
GZ-EX555$449.95
GZ-VX815 $499.95
JVCKENWOOD Corporation also announced at CES the new Procision JVC GC-PX100 camcorder, which offers high bit rate progressive recording to deliver high resolution HD images and Full HD slow-motion video.
The camera shoots Full HD 1920 x 1080/60p video at 36Mbps, a bit rate that allows Full HD slow-motion playback, perfect for motion analysis or special effects. Performance is further assured by the fast F1.2 lens, 1/2.3" 12.8 megapixel back-illuminated CMOS sensor and optical image stabilization. Five shooting speeds are available, ranging from 120fps to 600fps. It's also possible to grab bursts of nine still images from video at the touch of a button. Other shooting modes for capturing action include high-speed digital still recording at up to 60fps and variable speed time-lapse recording. Zoom Position Memory allows quick switching among three angles of view - Full Wide, Full Tele, and a user-settable position in between.
With Wi-Fi connectivity, video and images can be wirelessly sent to and viewed on a smartphone or tablet. And for those with an interest in analyzing an athlete's performance, the free "JVC CAM Coach" app for iOS and Android allow annotations to be made on the playback image. There's also Twin View, which enables simultaneous side-by-side playback of two different video clips after they're transferred to a tablet, for comparative viewing. A Tagging function allows scenes to be tagged for easy access at any time, and the Scoring function allows the user to record data - i.e. a running tally of a game score - as it progresses by tapping on a smartphone.
The JVC GC-PX100 will be available in March for $999.95.
The Japanese company also announced the development of two new inner-ear headphones that incorporate a new headphone technology. The HA-FXZ200 and HA-FXZ100 feature JVCKENWOOD?s newly designed Triple Dynamic Driver System that accurately reproduces natural deep bass tones and high-resolution mid and high frequencies. The system combines a mid-range and tweeter speaker unit with JVCKENWOOD's Micro Tube Duct Woofer, designed using the Kelton method for attaining superior reproduction of deep bass tones in speakers.
Additional features
- Interchangeable silicon earpieces in three sizes (small, medium, and large) to fit the user?s ears.
- 1.2-meter headphone cord.
- Cord keeper for adjusting the length of the headphone cord.
- Clip that attaches the headphone cord to clothing to reduce noise.
- Carrying bag to protect the headphones.
Main specifications
- Model: HA-FXZ200/HA-FXZ100
- Headphone type:Dynamic
- Sound pressure level / power: 96dB / 1mW
- Frequency response: 5Hz - 26,000Hz/6Hz - 26,000Hz
- Impedance: 16 Ohms
- Maximum input: 150mW (IEC)
- Headphone cord:
I.2m Y-type silver-coated OFC wire, φ3.5mm 24kt gold plated stereo mini jack
I.2m Y-type OFC wire, φ3.5mm 24kt gold-plated stereo mini jack
- Weight (without cord): Approx. 11 grams/Approx. 10 grams
- Accessories: One pair of small, medium, or large
silicon earpieces; cord keeper; cord clip; carrying case