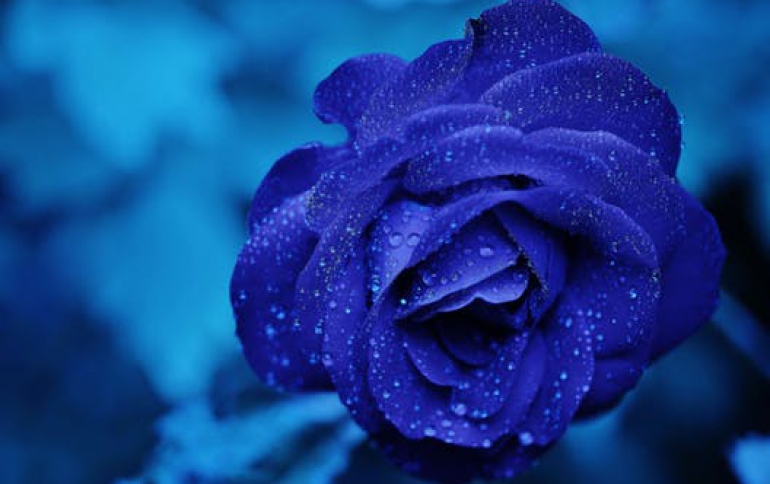 HyperX Releases Impact SO-DIMMs, FURY SSD, White Headset and Mouse Pad at Computex
Kingston's HyperX launched at Computex the HyperX Impact memory for gamers along with the entry-level FURY SSD at Computex, Taipei. The HyperX Impact memory replaces the current SO-DIMM offerings under Genesis, PnP and LoVo into one family.
The new memory was demonstrated during the trade show and achieved a world record for the fastest SO-DIMM frequency running at 2666MHz.
HyperX Impact is available in frequencies ranging from 1600MHz to a 2400MHz in capacities of 4GB and 8GB single modules and 8GB to 16GB kits of 2. Voltages start at 1.35V and upgrading is effortless as Plug and Play (PnP) functionality is designed into every module to automatically overclock within the system speed allowance without manual tuning. HyperX Impact can also be used to upgrade small form factor systems.
For entry-level gamers, HyperX introduced the FURY SSD series, which is based on locked synchronous NAND and is powered by the LSI SandForce SF-2281 controller with SATA Rev 3.0 (6GB/s) performance. The solid-state drive offers read/write speeds of 500/500MB/s and it is available in 120GB and 240GB capacities.
HyperX FURY SSD is available as a standalone drive with a 7mm to 9.5mm adapter. It is backed by a three-year warranty.
HyperX also gave a preview of the forthcoming special White Edition HyperX Cloud headset along with the HyperX Skyn, a paper-thin hard mouse pad with an adhesive bottom to stick to a desk, yet removable with a lift of a tab on the side. HyperX Skyn comes in a package of two. One mouse pad creates a surface to give the gamer more control for accuracy while another allows increased speed for fast moving action.
HyperX Impact Memory Features and Specifications:
Capacities: 4GB, 8GB (single) and 8GB, 16GB (kits)
Frequency: (speed) 1600MHz–2400MHz
Channel Architecture: Dual Channel
Latency: CL9-CL12
Voltage: 1.35V
Operating Temperature: 0°C to 85°C
Storage Temperature: -55°C to 100°C
Dimensions: 68.1mm x 30.45mm
Chipsets Compatible: with HM65, HM67, HM70, HM75, HM76, HM77, HM86, HM87, QM67, QM87, QS67, UM67 and UM77 Intel chipsets
HyperX Impact

Part Number
Capacity and Features
HX316LS9IB/4
4GB 1600Mhz DDR3 Non-ECC CL9 SO DIMM 1.35V HyperX Impact
HX316LS9IBK2/8
8GB 1600Mhz DDR3 Non-ECC CL9 SO DIMM (Kit of 2) 1.35V HyperX Impact
HX316LS9IB/8
8GB 1600Mhz DDR3 Non-ECC CL9 SO DIMM 1.35V HyperX Impact
HX316LS9IBK2/16
16GB 1600Mhz DDR3 Non-ECC CL9 SO DIMM (Kit of 2) 1.35V HyperX Impact
HX318LS10IBK2/8
8GB 1866Mhz DDR3 Non-ECC CL10 SO DIMM (Kit of 2) 1.35V HyperX Impact
HX318LS10IBK2/16
16GB 1866Mhz DDR3 Non-ECC CL10 SO DIMM (Kit of 2) 1.35V HyperX Impact
HX321LS11IBK2/8
8GB 2133Mhz DDR3 Non-ECC CL11 SO DIMM (Kit of 2) 1.35V HyperX Impact
HX321LS11IBK2/16
16GB 2133Mhz DDR3 Non-ECC CL11 SO DIMM (Kit of 2) 1.35V HyperX Impact
HX324LS12IBK2/8
8GB 2400Mhz DDR3 Non-ECC CL12 SO DIMM (Kit of 2) 1.35V HyperX Impact
HX324LS12IBK2/16
16GB 2400Mhz DDR3 Non-ECC CL12 SO DIMM (Kit of 2) 1.35V HyperX Impact
HyperX Impact Part Number Decoder: HX3=(Frequency); LS=(Low Voltage SO-DIMM); CAS Latency Number); IB=Impact Black PCB; K2=Kit of 2/Total Gigabyte Capacity
HyperX FURY SSD Features and Specifications:
Form factor: 2.5"
Interface: SATA Rev. 3.0 (6Gb/s) with backwards compatibility to SATA Rev. 2.0
Capacities: 120GB, 240GB
Baseline Performance: Compressible Data Transfer (ATTO)
All capacities: 500MB/s Read and 500MB/s Write
Incompressible Data Transfer (AS-SSD and CrystalDiskMark)

120GB : 330MB/s Read and 130MB/s Write
240GB : 390MB/s Read and 250MB/s Write

IOMETER Maximum Random 4k Read/Write

120GB: up to 72,500/ up to 79,000 IOPS
240GB: up to 72,500/ up to 79,000 IOPS

PCMark Vantage HDD Suite Score

120GB: 60,000
240GB: 60,000

PCMark 8 Storage Bandwidth

120GB: 133.36 MB/s
240GB: 183.18 MB/s

Power Consumption

0.31 W Idle / 0.35 W Avg. / 1.65 W (MAX) Read / 2.76 W (MAX) Write

Storage temperature: -40°C ~ 85°C
Operating temperature: 0°C ~ 70°C
Dimensions: 69.8mm x 100.1mm x 7mm
Weight: 86g
Vibration operating: 2.17G Peak (7–800Hz)
Vibration non-operating: 20G Peak (10–2000Hz)
Life expectancy: 1 million hours MTBF
Warranty/support: three-year warranty with free technical support
Total Bytes Written (TBW)

120GB: 315TB 2 DWPD
240GB: 641TB 2 DWPD
HyperX Cloud White Edition Features and Specifications:
Colors: White, Black
Transducer Type: dynamic Ø 53mm
Operating Principle: closed
Frequency Response: 15Hz–25,000 Hz
Nominal Impedance: 60 Ω per system
Nominal SPL: 98±3dB
T.H.D.: < 2%
Power Handling Capacity: 150mW
Sound Coupling To The Ear: circumaural
Ambient Noise Attenuation: approx. 20dBa
Headband Pressure: 5N
Weight With Microphone And Cable: 350g
Cable Length And Type: 1m + 2m extension + 10cm iPhone
Connection: mini stereo jack plug (3.5 mm)
Microphone:
Transducer Type: condenser (back electret)
Operating Principle: pressure gradient
Polar Pattern: cardioid
Power Supply: AB powering
Supply Voltage: 2V
Current Consumption: max 0.5 mA
Nominal Impedance: ≤2.2 kΩ
Open Circuit Voltage: at f = 1 kHz: 20 mV / Pa
Frequency Response: 100–12,000 Hz
THD: 2% at f = 1 kHz
Max. SPL: 105dB SPL (THD≤1.0% at 1 KHz)
Microphone Output: -39±3dB
Length Mic Boom: 150mm (include gooseneck)
Capsule Diameter: Ø6*5 mm
Connection: mini stereo jack plug (3.5mm)