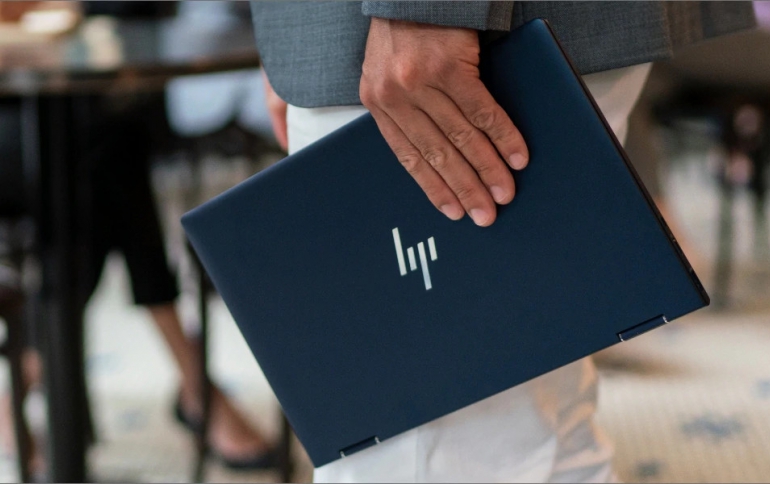 HP to Return $16 billion to HP Shareholders
HP announced a capital return program that will target the return of capital of approximately $16 billion to HP shareholders during fiscal 2020 to fiscal 2022.
This represents approximately 50% of HP's current market capitalization. The company has also increased its total share repurchase authorization to $15 billion, up from the $5 billion share repurchase authorization announced in October 2019.
HP expects implementation of this capital return program to include the repurchase of at least $8 billion of HP shares over 12 months, commencing following HP's 2020 annual meeting.
HP also said it would reach out to Xerox to explore a combination on its own terms, rather than succumbing to the printer maker's hostile takeover effort.
The company said that the Xerox proposal exchanges HP stock for cash and Xerox stock at "a fundamentally flawed value exchange that does not compensate HP shareholders for the value of HP executing on its strategic plan and transfers value from HP shareholders to Xerox shareholders."
The hardware giant raised its profit forecast for fiscal 2020 to as much as $2.43 a share, excluding some expenses, bolstered by the surge of share repurchases scheduled after the company's annual meeting. For the current period, profit will be 49 cents a share to 53 cents a share, the Palo Alto, California-based company said Monday.
The company said it would raise its cost-cutting program to $1.2 billion by 2022. HP, which had 56,000 workers as of October, is in the midst of a restructuring that could result in as many as 9,000 employee dismissals.
"HP is out of the gate strong in Q1, with outstanding earnings and a robust plan to create significant value for shareholders," Enrique Lores, President and CEO, HP Inc.
Revenue declined less than 1% to $14.6 billion in the period ended Jan. 31. Sales in the printing division fell 7% to $4.7 billion, with ink supplies dropping 7% in the period ended Jan. 31. Consumer hardware revenue declined 13% and commercial devices decreased 1%.
The company announced a multi-year strategic and financial value creation plan that is expected to deliver $3.25 to $3.65 non-GAAP diluted net EPS by 2022. HP says this significant expected earnings growth is supported by HP's track record of execution across Personal Systems, Print, and 3D Printing & Digital Manufacturing, disciplined and sustained cost actions, as well as a new capital return program of approximately $16 billion during fiscal 2020 to fiscal 2022.
Under this value creation plan, HP expects to generate:
$4.7 billion to $5.1 billion of non-GAAP operating profit in fiscal 2022;
$10.7 billion to $11.7 billion of cumulative free cash flow in fiscal 2020 through fiscal 2022; and
$1.2 billion structural cost reductions in fiscal 2022 with flow through to non-GAAP operating profit of approximately $650 million.
In response to the falling ink sales, HP plans to change its business model starting late this year to make some printers profitable upfront, rather than heavily discounting them and making up the difference with ink sales. The company's cheap printers will now be incompatible with generic or counterfeit ink cartridges.