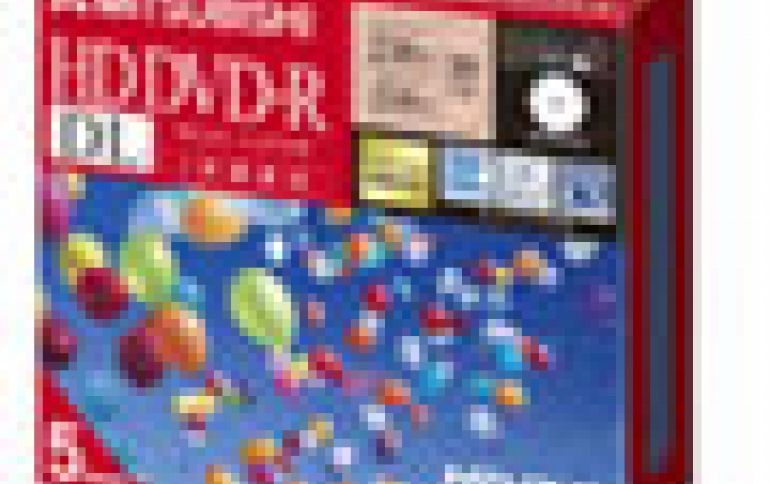 Hitachi Maxell, Mitsubishi Unveil First HD DVD-RW, HD DVD-R DL Media
Hitachi Maxell will release the first 2x HD DVD-R/RW media by the end of the month, while Mitsubishi Chemical Media made a step further with the announcement of the first HD DVD-R DLs. Hitachi Maxell's HD DVD-R and HD DVD-RW support the 2x burning speed and will be available in Japan end of February in both variations for data and video.
The company's HD DVD-Rs (15GB) feature a track pitch of just 0.40μm as well as an organic dye. The new media also support the
LTH (Low to High) recording mode
.
Hitachi Maxell has also developed a new phase-change recording material for the new HD DVD-RW discs. Called "Bismuth Coupling Material" (BCM-HD), it allows for fast and accurate recording (low S/N ratio) while it maintains high erasability. The same technology had been also applied to the first 5x DVD-RAM media in 2004 as well as to the latest 12x DVD-RAMs.
In addition, Japanese optical media pioneer Mitsubishi Chemical media Ltd announced today its first HD DVD-R and HD DVD-R DL media, scheduled to retail in Japan later in February and March, respectively. They come in versions for video and data and feature printable surfaces compatible with inkjet printers.
The HD DVD-R (15GB) discs feature a highly sensitive recording layer that allows burning at 2x, by applying the power that was previously used for burning at 1x. Mitsubishi claims it has managed to offer a playability of 100 million times.
The new HD DVD-R DL 30GB discs (1x) offer storage space for up to four hours of film material in HD quality. Their proven AZO recording layer technology ensures a high degree of laser sensitivity and error-free reading of the data. Mitsubishi also uses the DVD-R DL 2P manufacturing process in the production of the HD DVD-R DL. With this method, the two layers are produced one after the other on one side of the HD DVD. Precise stampers and precision molding equipment ensure perfectly flat HD DVDs that comply with all the standards for high recording quality.
The new HD DVD-R SL and HD DVD R DL conform to the "HD DVD-R Specification ver.1.1" and "HD DVD-R for DL Specification ver.2.1" respectively, as they are defined by the DVD Forum. Maxell's HD DVD-RW offer the essential characteristics as they are defined in the HD DVD-RW "DVD "Specifications for High Density Re-recordable Disc Ver.1.1".
Mitsubishi has no plans to release HD DVD RW media, at least for now.
Japanese manufacturers of optical disc media seems to be ready to support Toshiba's effort to establish the HD DVD format as a recordable medium on both CE and PC recorders, despite the strong pressure the format receives from the Blu-ray camp. Until now, Toshiba has been conservative to release HD DVD drives for the after market (retail), focusing in the OEM market. The company delivers its slim-type HD DVD drives through its Quosmio notebooks. Currently, Toshiba plans to release Half Height HD DVD burner drive for both OEM and retail, starting from mid of this year.