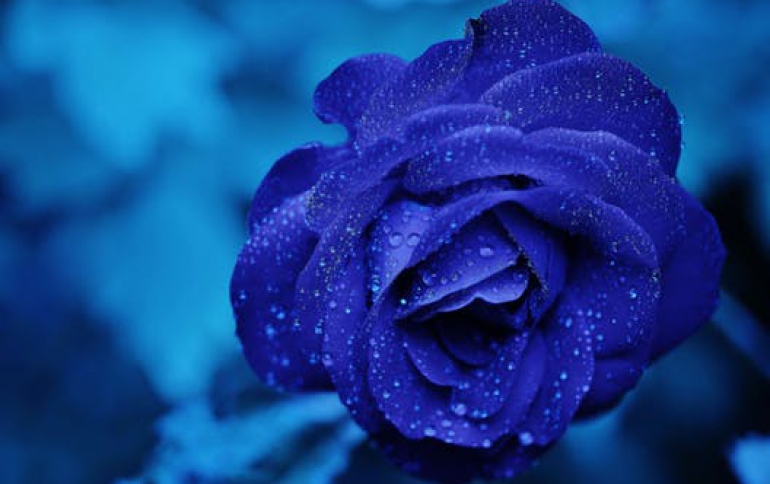 GIGABYTE Launches New X99-SOC Champion Motherboard and 5th Gen Intel Core Processor-Based BRIX at CES 2015
GIGABYTE on Monday hosted a press conference at CES to launch two new products, the GIGABYTE X99-SOC Champion motherboard as well as a new GIGABYTE BRIX compact PC built around the new 5th Gen Intel Core processors. Featuring the latest Intel X99 Chipset, support for Intel's Core i7 Extreme Edition (LGA 2011-v3 socket) processors and latest DDR4 memory support, the X99-SOC Champion is built to reach extremes. One of its unique features is the DIMM design engineered for the most extreme memory overclocking. SMT mounted for improved signal quality and located closer to the CPU socket, the DIMM's shorter trace path enables the DDR4 memory to communicate faster with the CPU, enabling the overclocker to reach higher DDR4 memory frequencies.
The X99-SOC Champion also sports an all digital CPU power design from International Rectifier which includes both 4th Generation digital PWM Controllers and 3rd Generation PowIRstage controllers, allowing enthusiasts to get the maximum performance from their new Intel Core™ i7 Extreme Edition CPUs.
The X99-SOC Champion offers maximum data transfer speeds for storage devices with a Turbo M.2 port for 20 Gb/s of transfer speed on M.2 devices, and a SATA Express connector bringing 10Gb/s transfer rates needed for faster NAND flash technologies in SSDs. Additionally, the GIGABYTE X99-SOC Champion, features a PCI Express design that utilizes 100% of all 40 lanes from the CPU when in a 4-Way or 3-Way graphics configuration.
The BRIX and BRIX s are now available with the new Intel 5th generation Core processors. Designed to fit in the palm of your had, the BRIX compact mini pc now offers more computing power than ever with the new 14nm processors featuring the latest HD 5500 Graphics from Intel.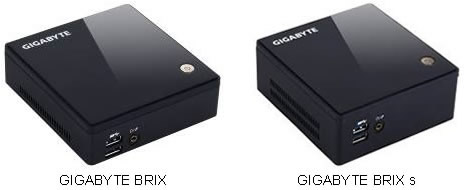 They are configured with different 5th Gen Intel Core processors ranging from the 2.1GHz dual-core i3-5010U, the 2.2GHz dual-core i5-5200U, or for even more power, the 2.4GHz dual-core i7-5500U. Features include dual display video output via HDMI and mini DisplayPort (including native 4K display), wireless connectivity via the included Intel IEEE 802.11ac Dual Band Wi-Fi/Bluetooth 4.0 module, VESA bracket for discreet display and wall mounting, as well as 4 x USB 3.0 ports.
The Core i7 version of the GIGABYTE BRIX and BRIX s are equipped with NFC technology that can be paired with NFC devices. Up to 8 profiles allow users to set any number of commands to be executed. NFC technology works in tandem with your enabled devices to secure, simplify and expedite everyday tasks such as accounts login and payment authorization.