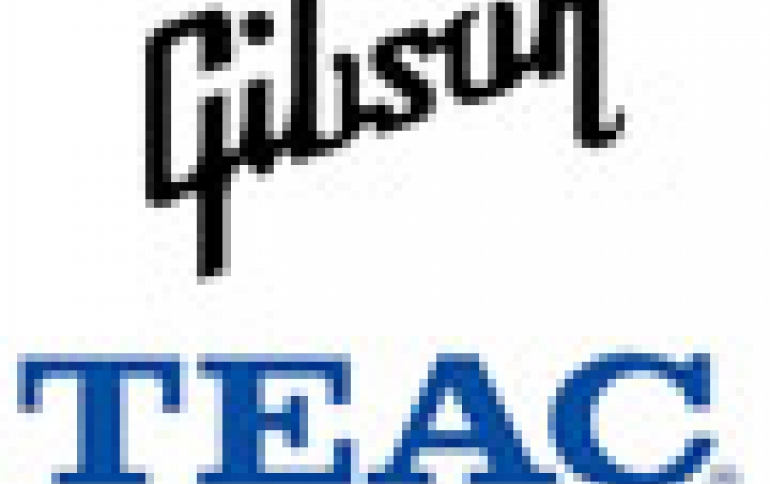 Gibson Guitar to Buy TEAC
Gibson Guitar said on Friday that it was buying a majority share in TEAC Corp for 4.88 billion yen ($51.9 million). Gibson has entered into an agreement, signed today, with Phoenix Capital in which two investment funds operated by Phoenix Capital have agreed to sell to Gibson all the shares they own in TEAC Corporation, or 157,447,000 shares, (54.4% of the issued and outstanding shares), at a price of 31 JPY per share. As this will result in Gibson acquiring over one third of TEAC, Japan?s Financial Instruments and Exchange Law requires Gibson to undertake a tender offer process.

Thus, Gibson, through a special purpose vehicle , will make an all- cash tender offer to purchase 157,447,000 shares of TEAC common stock for 31 Japanese Yen per share in cash. Gibson will purchase a maximum of 157,500,000 shares. The tender offer period is scheduled to commence on April 1, 2013 and will remain open for 21 Japanese business days.

Commenting on the transaction, Henry E. Juszkiewicz, Chairman and CEO of Gibson, said: "We are delighted to welcome TEAC and its talented employees to the Gibson family. We have both known each other for a long time and share a vision for the future: bringing together world-class engineering and technical innovation in the aud io space with the world?s premier musical ninstrument manufacturer, and the capability to market music innovation on a global scale."

"Gibson is a strong believer in "Cool Japan" and together with TEAC, we look forward to not only contributing to the global understanding of the "Cool" products emanating from Japan in the music area, but also promoting the excellence of Japanese innovation in the industry," he continued.

Yuji Hanabusa, President of TEAC commented: "We are very excited to join forces with one nof the nglobal legends in the music industry. This combination brings together two companies with state nof the art technologies in the music space and will allow us to pursue a shared mission to develop ninnovative new products to further enhance the consumer experience in music on a truly global basis."

TEAC is widely recognized for high grade audio through its Esoteric brand, including multichannel recorders, handheld recorders, and Apple iOS devices, with growing opportunities in mixers and computer audio interfaces. Furthermore, TEAC is acknowledged as initiating the home recording revolution that changed the face of the music industry by introducing affordable nmultitrack recording, a technology invented by Les Paul, whose namesake Gibson guitar has established itself as the most coveted electric guitar of all time. TEAC?s product lines range from industrial data acquisition and storage, high-end audio, disc publishing, medical video, and broadcast into a broad-based consumer market through their TASCAM division.

Upon completion of the acquisition, TEAC will become a member of the Gibson family. This will expand the size and reach of Gibson?s Pro Audio business, with products that both complement and build upon the KRK, Cerwin-Vega!, and Stanton portfolio of studio monitors, sound reinforcement equipment, and DJ gear respectively, in addition to the premium consumer electronics of Gibson's strategic partner, Onkyo. In January 2012, Gibson announced a strategic alliance with Onkyo, where both companies made invest ments into each other.