Garmin VIRB 360 is a 5.7K waterproof 360-cam
Garmin is entering the 360-camera market with the VIRB 360, a dual camera device capable of 5.7K (30p) video and 15MP spherical still images.
The waterproof 360-camera features a bevy of sensors, including GPS - information from which can be overlayed directly into 360-video in post.
The camera will launch with a free mobile app and desktop software for editing, stabilizing and sharing 360 photos and video. The camera also has live streaming capability and footage should be compatible with all VR headsets currently on the market.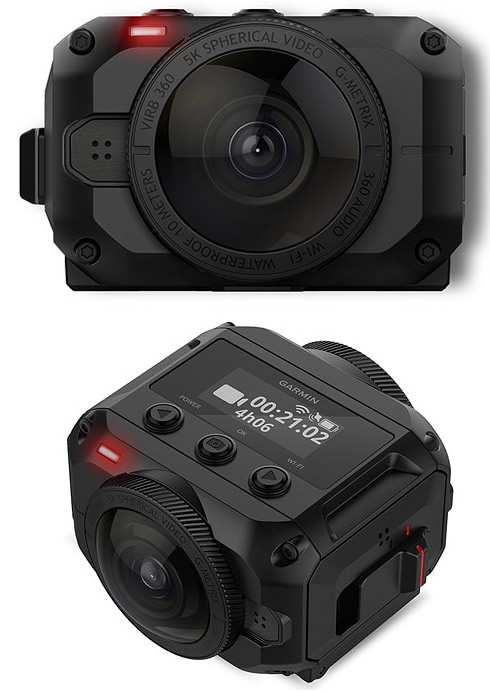 The VIRB 360 offers a rechargeable, one-hour battery life while recording. Beyond video, the VIRB 360 can take stitched-in-camera, 360-degree, 15 megapixel spherical photos. Photo modes include single capture, burst shooting, and time lapse. Additionally, the camera is equipped with a sunlight-readable display for users to identify battery life, storage capacity and video modes.
The VIRB 360 is compatible with live playback through the free VIRB Mobile app. What's more, the camera is compatible with Apple and Android devices, and comes with its own tripod/handgrip. The VIRB 360 uses replaceable microSD memory6 cards of up to 128GB (sold separately).
Available in June, the suggested retail price is $799.99, much more than other consumer 360 cameras.