Gainward GT220 Vs Inno3D GT210
12. Final words
Both the Inno3D GT210 and Gainward GT220 are Nvidia's first two products based on a 40nm GPU. These entry-level graphics cards promise to offer good performance with HD playback at a fraction of a cost.. After spending many hours using and testing the two graphics cards, we summarize our final thoughts.

The Inno3D GT210 is a good graphics card for office use and HD playback, especially when installed in an HTPC. It has a low height, it is noiseless and it doesn't need any external power. The CUDA technology is available and offers low CPU usage when the application supports it, as we experienced using Cyberlink's PowerDVD 9 software. The low price of the card make it ideal for OEMs who need to use it in low cost PCs.
Gaming is also possible with the Inno3D GT210 but in most cases you have to set all the visual details down to the lowest level and decrease the resolution in order to get an acceptable frame rate (higher than 30FPS). have in mind that the specific products is not aimed at gamers after all.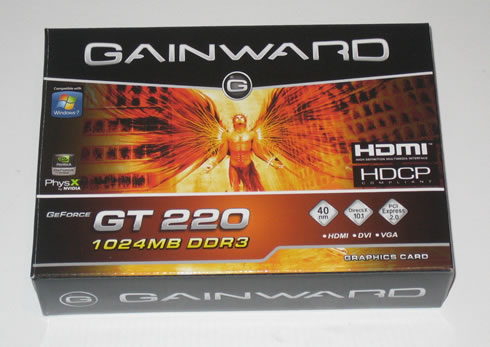 The Gainward GT220 would cost you double the money you would spend for the Inno3D GT210 but it is also a better solution in terms of gaming performance. The card is higher and bigger than the Inno3D GT210, it supports the CUDA technology and has three outputs (VGA,DVI, HDMI). But the real difference is the good gaming performance of Gainward's solution, even with demanding games like Crysis with the visual details enabled "High details." However, comparing the GT220 graphics card with other products such as ATI's 4770 series, the GT220 is weaker although it is equally priced. This will not help the sales of the GT220 series.
We overclocked both cards using Nvidia's tools and the results were very good, especially for the GT210. Although this overclocking cannot significantly change the performance of the card in demanding games or applications, it adds some extra horsepower.
The Inno3D GT210 is aimed at entry-level users who need HD playback, low noise operation and some very basic gaming. The Gainward GT220 is much better in 3D Gaming, offers HD playback but would cost you more.