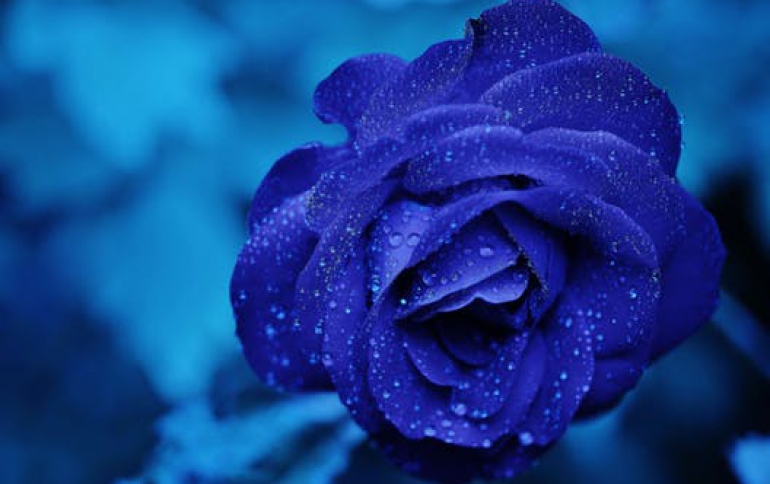 Fujifilm Releases FinePix REAL 3D V3 Digital Viewer
Fujifilm today introduced the new FinePix REAL 3D V3. The updated device features an improved screen, supports display of glasses-gree 3D still images and and movies. Key improvements have been made to the screen, which is substantially brighter than its predecessor and now uses a lenticular system for glasses-free 3D viewing, plus the V3 Viewer also supports High Definition 3D still photos and movie playback as well as compatibility to other 3D devices via HDMI input.
Images are viewed through a series of lenses aligned on a sheet at left and right angles. As a result, the left and right eyes view different images with the parallax difference between the two eyes creating the 3D effect. The LED backlighting screen uses 2.88 million dots.
Naturally, standard 2D still photos and movies can also be viewed at a maximum resolution to 10,000 x 10,000 pixels. The full color display offers a 16.77 million colors and has a wide viewing angle of up to 160° horizontally and 140° vertically.
3D images can be viewed by connecting HDMI-enabled 3D devices, Blu-ray disc players, video camcorders and gaming machines to the FinePix REAL 3D V3 Digital Viewer.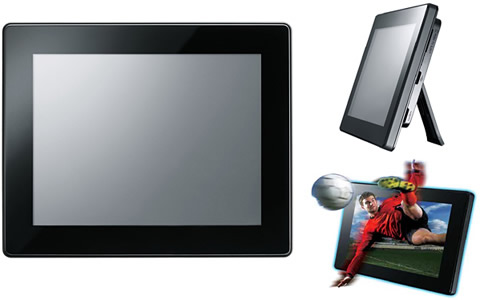 Users capturing 3D movies can view them in 720p High Definition on the FinePix REAL 3D V3 Digital Viewer, an improvement over the VGA-only offering from the V1 Viewer. What's more, the V3 Viewer's built-in stereo speakers.
The FinePix REAL 3D V3 Digital Viewer also features a black frame as well as a stand that can be adjusted in eight steps. In addition the V3 Viewer can be mounted on a pocket tripod and adjusted to display optimum 3D images.
Additional built in features include a slideshow function, calendar, clock and timer displays, plus the compatibility to play WAV audio files in slideshow mode and support SD and SDHC memory cards. A remote control is also provided for hands-free operation.
Fujifilm FinePix REAL 3D V3 Viewer key features:
- 7.2-inch 3D lenticular display for glasses-free viewing
- 2.88 million dots
- Wide viewing angle (160° horizontally, 140° vertically)
- Can be playback the High Definition 3D still photo and movies via HDMI interface (High-speed type)
- 720p HD movie compatible
- Built-in stereo speakers
- 512MB internal memory
- SD/SDHC card compatible