Foxconn nT-i1200 nanoPC review
5. Final words
To sum up, the Foxconn nT-i1200 nano-PC is based at the Intel Atom 2500 series and packs enough processing power in a compact size. The product is sold as barebone ( without memory/HDD) so you'll have to spend some more on buying HDD/SSD and memory. In our opinion, 4GB DDR3 RAM and an SSD is a must for this product. Hopefully, the device is properly priced at $160.
The system retails in a complete package and can be conveniently mounted at the back of your PC monitor and be operated through wireless keyboard/mouse as a totally cable-free system.
Foxconn promises a noiseless system although the nano-PC has a CPU fan inside. Hopefully it was very quiet- we forgot it was there as we never heard it coming alive although it was spinning under heavy playback.
The Foxconn nT-i1200 nano-PC is aimed at users who need an small and quiet PC system for everyday basic use. It will not let you down during your everyday tasks (internet, music, video, office) but have in mind that its gaming capabilities are limited as it has been designed only for basic gaming. If you can't do without gaming you should possibly choose the AMD version (APU) of the nano-PC.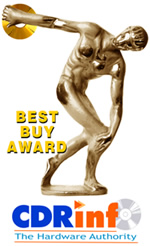 Positive
+ Full retail package
+ Properly priced
+ 2x USB3.0 & 4x USB2.0 ports
+ 1Gbit LAN Port, Wifi b/g/n included
+ HDMI and VGA outputs
+ Enough process power for most everyday needs, playback of 1080p video/Youtube content
+ Includes on-board speaker
+ Attractive and very compact design
+ Very low power consumption

Negative
- No Graphics driver for the Windows 7 x64 operating system
- Not recommended for serious gaming
- Some small issues with very high-bit rate audio/video files
- Additional cost for memory, HDD/SSD, OS