1. Introduction
DVD Shrink Guide - Page 1
Introduction
After several requests of our readers we decided to make a simple guide of DVD Shrink software. DVD Shrink is a very useful utility for creating backups of DVD movies, providing additionally many tools in order to remake the movie according to our capacity/qualiity needs.
It is is possible that many of the settings appearing in the following guide to be unavailable in any previous version of DVD Shrink. The version we have installed is the v3.1.4.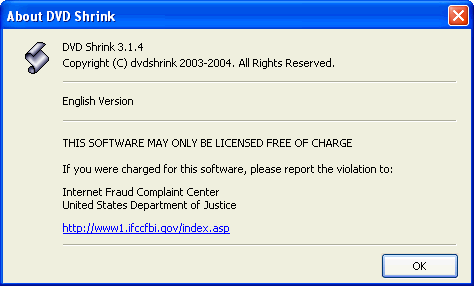 In the following pages we describe how to backup a DVD movie title from its original disc or your Hard Disk. Off course, as you can easily understand, this procedure demands some different steps in order to accomplise your target. All the appropriate information are summarized in the following pages. The last one includes some general settings about the software.
We hope you will find all those information helpful.