4. Summary
The VX series is designed to fulfill the need for a low budget power supply but at the same time powerful enough for today's loads. The VX series also includes energy saving and minimum noise generation due to double-forward switching circuitry design. You can add the five years warranty and 24/7 on-demand customer service and this looks like a winning combination.
The V550W can handle two PCI-E VGA cards in a high performance system, using either in SLI or Crossfire technology. More-over it includes two additional pins for those new 8pin compatible VGA cards. There are no modular sleeved cables, since this would increase costs.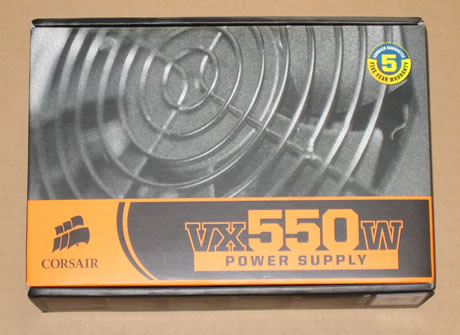 We feel that Corsair's VX550 Watt power supply is a great product with a very good price. At the retail price of $96, you get a powerful and at the same time stable power supply with several futureproof features.
- The Good
550Watt output
Active PFC design
Low operating noise, even at full load
5 years warranty!
ATX v2.2 certified
Plenty of connectors
Good price for a 550Watt power supply
Stable voltages under heavy load
- The Bad