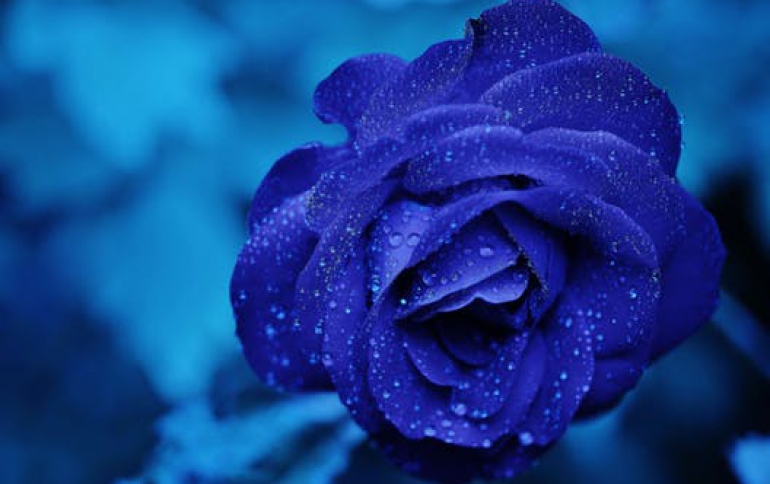 CES: New Qualcomm Ultra HD Processor for TVs, AllPlay Smart Media Platform
Qualcomm at CES announced the commercial availability of the AllPlay smart media platform and the Qualcomm Snapdragon? 802 processor, a system-on-a-chip (SoC) designed for next-generation smart TVs, smart set-top boxes and smart digital media adapters. The Snapdragon 802 processor is designed to power the latest Ultra HD resolution smart TVs, supporting decoding of Ultra HD video content and console-quality gaming. Its high performance, design enables the Snapdragon 802 processor to deliver advanced use cases, such as playing an online game while video conferencing; browsing the web while streaming a movie; simultaneously playing back up to four HD videos on the same TV; or sharing with your friends and family by sending wirelessly to other connected mobile devices. Content protection with integrated Snapdragon StudioAccess is designed to ensure that premium content can be enjoyed securely on Snapdragon 802-enabled devices.

The Snapdragon 802 processor includes features developed by Qualcomm Technologies specifically for TVs, such as broadcast, analog and digital I/O interfaces, as well as a custom Android Software Framework based on Kit Kat that is designed to enable Qualcomm's OEM customers to develop performance and media optimized Android solutions for smart consumer electronic devices.

The Snapdragon 802 processor features a quad core Krait 1.8 GHz CPU and an Adreno 330 GPU. The directional scaling and resolution enhancement of Qualcomm Technologies? Hollywood Quality Video (HQV) processing engine allow up-converted 1080p content to be delivered at a level approaching Ultra HD. The dedicated, low-power, Hexagon DSP provides efficient processing for Dolby Digital and DTS surround sound and also enables OEMs to add custom features, such as audio control, gestures and facial recognition.

The Snapdragon 802 processor platform is also featuring Qualcomm Technologies' 2-stream, dual-band Qualcomm VIVE 802.11ac, which enables ultra-high Wi-Fi capacity for streaming and fast transmission of large files. Dual-band (2.4 and 5GHz) support enables smooth HD video transmissions and other latency-sensitive content. The AllJoyn software connectivity framework also is integrated and ships with the Snapdragon 802 processor. Initially developed by Qualcomm Innovation Center, Inc., AllJoyn has been contributed to the AllSeen Alliance for wider adoption across the Internet of Everything. The AllJoyn framework provides interoperability for TVs powered by the Snapdragon 802 processor with other connected products and multiscreen software applications, including multiplayer gaming, social media sharing and multiuser productivity tools.

Qualcomm will begin sampling the Snapdragon 802 processor early this year and is expects to be in commercial devices by late 2014.

Qualcomm's AllPlay smart media platform is a wireless whole-home audio solution incorporating Qualcomm Atheros wireless technologies. The AllPlay smart audio module makes it easy to develop products with streaming of high-quality local and cloud-based content ? with high performance Wi-Fi connectivity ? across multiple brands and platforms.

Altec Lansing, iHeartRadio, Panasonic and Rhapsodyplan to release of AllPlay-powered products this year.

Initially focused on delivering high-quality multi-room audio, AllPlay is built upon the AllJoyn framework.

The AllPlay smart media platform consists of:

- AllPlay smart audio module - Compact design includes a Qualcomm Atheros - 2x2 dual-band Wi-Fi SoC, flexible I/Os including USB, I2S, I2C and S/PDIF, on- and off-board antennas, support for multiple digital-to-analog converters, and global regulatory certification.

- AllPlay media player software package - Supports a broad suite of lossy, lossless and uncompressed audio codec (MP3, AAC, AAC+, FLAC, WAV, ALAC, PCM), including high-resolution 192 khz/24 bit output. The software package supports Party Mode playback across up to 10 zones/speakers, multi-source to multi-sink streaming, shared/social play lists; cross-platform Wi-Fi network configuration and Direct Mode streaming, over-the-air firmware updates, current support for DLNA.

- Flexible controller apps and SDKs - Cross-platform compatibility (iOS and Android), speaker grouping with capability for individual volume controls for each set of speakers (Party and Multi-Zone modes), and the ability to stream content from handsets, tablets and local media sources.

- AllPlay Click SDK - Enables music services and software developers to incorporate AllPlay functionality into their iOS and Android apps.

Lenco, Medion, Musaic and Panasonic are demonstrating AllPlay-powered speakers and audio adapters at CES 2014. In addition, doubleTwist with Magic Radio, iHeartRadio, Rhapsody/Napster and SomaFM streaming on the AllPlay smart media platform are also being demonstrated.