Boxwave Crystal Clear Case
2. Package - Installation
So, how does this device look? We have several photos to show you of what you can expect. First off, let's take a look at the retail package. As was expected, it was relatively small, the case came in a protective plastic shell,with a sticker identifying that this was for a "Dell Axim x50V". In addition, there are two mounting screws and a belt clip, for those who may need them.
After unpacking our Crystal Clear case and removing it from its protective plastic casing, we finally had our first, close up glimpse. The photos cannot portray it as it really is, but they should give you a good idea of what to expect.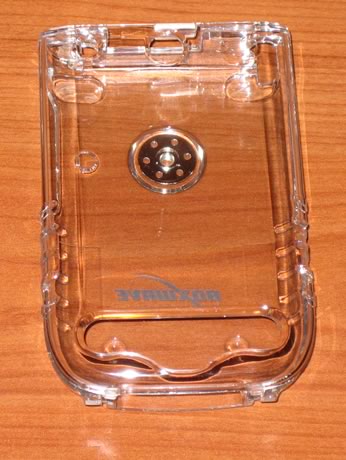 The next step was to open the Crystal Clear case and try inserting our PDA.
The Dell Axim x50V fitted perfectly and installed without any problem. You won't need to use any force, it just slips into place.
After closing the case, we could see several interesting points. First of all, all necessary buttons/ports are freely accessible. This means that the specific accessory has been carefully designed to fit our PDA!
Looking at the below photos, from the top, we can see that the stylus is easily accessible, there are openings for the IR port and Audio jacks and also the SD card slot-in. The CF port is covered though, meaning that you won't be able to use it when the case is closed.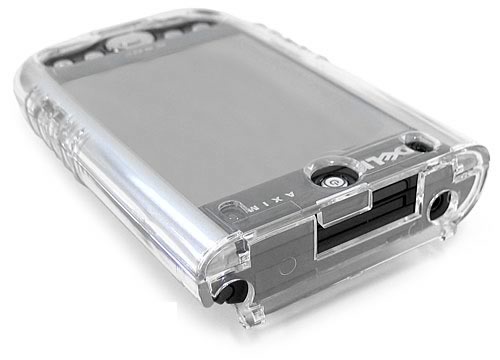 On the bottom, you have a choice of screwing in the screw for the belt clip.
Finally, the case can be flipped opened completely, giving you the freedom to work with your PDA, while still holding it in your palm.