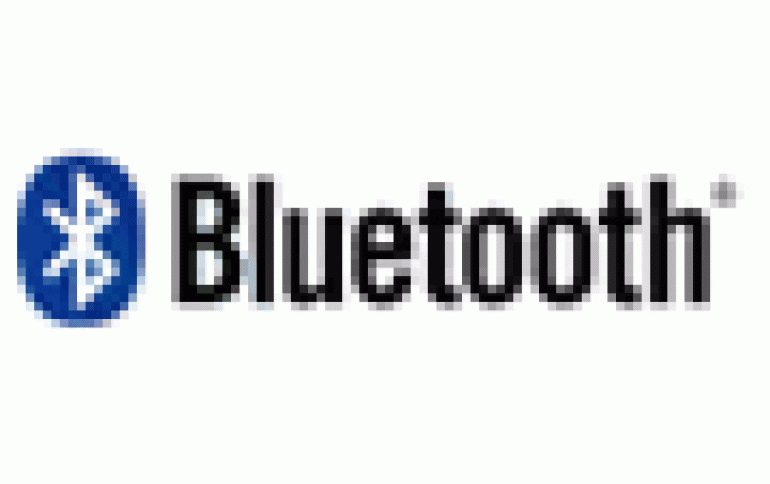 Bluetooth SIG Aims to Unite Wireless Technologies
The Bluetooth Special Interest Group (SIG) has announced its intention to work closely with other wireless technologies in order to identify synergies. In the wireless marketplace, developers have shifted their focus from concentrating on one wireless technology per product to exploring ways to create combined wireless solutions.

The Bluetooth SIG comprises over 4,000 member companies, many of which are involved in the development of multiple wireless technologies. The Bluetooth SIG believes cooperation is the best and fastest way to improve wireless solutions and has taken the lead by working to bring all technologies under one wireless umbrella. Standards are inherently about cooperation, not competition, for the betterment of the wireless industry and the overall user experience.

The Bluetooth SIG works with the following wireless technologies:

Wi-Fi, which is a wireless technology optimized for WLAN scenarios connecting computers, phones, and consumer electronics to the Internet at speeds exceeding 50Mbps when in range of an access point. Wi-Fi technology now ships in 90% of notebook computers and is increasingly found in mobile phones, digital cameras, and a variety of other devices. Wi-Fi and Bluetooth wireless technologies have been implemented side-by-side in devices for several years, and have also been working to improve co-existence between Wi-Fi and Bluetooth enabled devices. The technologies utilize the same frequency band and therefore Bluetooth technology was optimized with a feature called adaptive frequency hopping (AFH) to eliminate interference. Potential scenarios for collaboration between Wi-Fi and Bluetooth technology would include home gateways and media centers that would include both technologies. Additionally, with both Wi-Fi and Bluetooth technologies going into small devices like mobile phones, collaboration is important in order to identify the ways in which the technologies can optimize space and power consumption.

Near field communication (NFC), which is a wireless technology operating over very short distances of a few centimeters or less, is optimized for secure communication between devices with minimal user configuration. A possible collaboration between NFC and Bluetooth technology could occur in device pairing -- the identification process between two Bluetooth enabled products first connecting.

Ultra-wideband (UWB), which is a wireless technology with data speeds of 100Mbps to over 2Gbps, transmits across a wide frequency range at once. The intention to work together was announced by UWB and the Bluetooth SIG in May 2005. With this collaboration, it is possible to maintain existing Bluetooth core values while enabling future usage scenarios requiring higher data throughput. Such an example would be streaming high quality video between portable devices. The Bluetooth SIG has its UWB market requirement document completed and the specification is scheduled for introduction in the first part of 2007 with prototyping completed in the latter part of 2007.