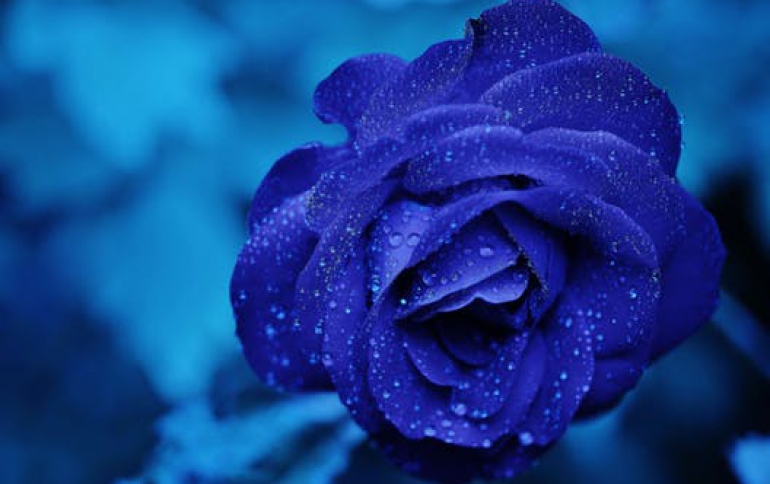 ATI Works With Game Developers to Create Games For Imageon-Powered Mobile Phones
ATI Translating Success in PC Gaming to the Handheld Platform As the leader in discrete PC graphics, ATI Technologies Inc., (TSX:ATY)(NASDAQ:ATYT) is reinventing the handheld 3D gaming market to provide customers the visual experience they enjoy with ATI's PC and console products. With the Imageon 3D technology, developers can leverage hardware acceleration to create powerful gaming experiences for handheld users. As the opportunities in the handheld space continue to inspire developers and content creators, ATI is working closely with key industry partners to provide the hardware and technology expertise to meet the demands of customers, OEMs, wireless carriers and games. ATI's development partners include: Climax/THQ, Emdigo, Fathammer, HI Corp, JAMDAT Studio, Reakosys, Square Enix and Superscape.

"JAMDAT is excited to be working with ATI Technologies. For the first time, consumers will benefit from cutting-edge 3D graphics and enhanced gameplay they never thought possible on a mobile phone, much in the way that 3D graphics enhanced console gaming more than ten years ago. The raw processing speed of ATI's new mobile processors coupled with JAMDAT's leadership and vision in wireless entertainment is resulting in impressive advances in the sheer visual impact, depth of immersion and fun that mobile titles can achieve," said Zachary Norman, Senior Vice President, JAMDAT.

"ATI has significantly raised the bar for mobile 3D gaming with its latest line of processors. Reakosys is developing a number of our newest 3D games specifically with ATI's Imageon 2300 high-quality performance in mind, as we want to take full advantage of that superior level of performance for visual graphics, high game speed, and multi-sensory features on the latest handsets in the market. It is exciting that ATI is so committed to the mobile 3D gaming space, and Reakosys intends to continue working closely with ATI to apply the full technology potential of ATI's leading-edge chipsets in the latest versions of our M3D Game Engine and 3D games and content in Korea, US, and China," said Kevin Lee, CEO, Reakosys Inc.

"Having recently announced the launch of 10 games for SK Telecom in Korea, Fathammer is delighted to be working closely with ATI to make sure that Fathammer's games always have the best visual quality and performance on the Korean handsets, such as the Imageon 2300 powered SV 360," said Petrus Lundqvist, Director, Technology of Fathammer Ltd.

"At Mock Science we're very excited about ATI bringing their 3D expertise to wireless platforms. The Imageon processor is enabling us to create compelling content that was previously only available on console and PC platforms. ATI is making handheld gaming real," said John Talley, CEO/CTO, Mock Science.

"ATI's new handheld chipsets are head and shoulders above anything from the competition, in both market placement and technical ability. This has allowed us to continually improve on our games, and the most exciting part to us, is to hear 'wow, I didn't know a cellphone could do that', well thanks to ATI it can," said Charlie Wallace, President and Lead Programmer, Infinite Monkeys.

"We at G5 Software believe that the future of the handheld gaming is in 3D technology. ATI's hardware opens new directions for game play and provides much deeper immersion for the players. We are happy to work with ATI to start a new, 3D era in handheld gaming," said Vlad Suglobov, CEO, G5 Software.

"As a developer and publisher of mobile entertainment, it is critical that we constantly push the envelope with the quality and innovation of the products create," said Alex Galvagni, Chief Technology Officer, Sorrent. "ATI's Imageon 2300 series dramatically improves image quality and performance, allowing us to deliver superior games and content and an exceptional user experience."

"It is difficult for us to contain our enthusiasm as we view the ATI roadmap for Imageon. Finally, there will be technology available which will render our most powerful Konami 3D titles in the most compelling fashion. The deployment of the Imageon 2300 series chipset is a critical next step in the enablement of handheld 3D gaming," said Joe Morris, Executive Director for Mobile Content, Konami Digital.

"Consumers have been spoiled by top quality 3D graphics on their PC's and consoles. To reach them with our games, we need mobile hardware that can provide a console quality experience. ATI's Imageon chipset delivers! We can't wait to show the world what Firemint can do with this," said Robert Murray, CEO, Firemint Game Development.

"Reaxion believes that the successful implementation of 3D, is synonymous with the success of a mobile gaming title," said Colin Prior, Vice President, Reaxion. "Reaxion, as one of the first companies to deliver 3D to mobile gamers, enjoys its "best of breed" developer relationship with ATI and anticipates the inclusion of ATI hardware in upcoming handsets, will lead to explosive growth of 3D mobile gaming."

"ATI is leading a critical transition to deliver a quality gaming experience to the mobile phone user. As we do with PC game developers, we are working hand in hand with our software partners to leverage the hardware capabilities of ATI's handheld technology," said Drew Angeloff, Manager, Handheld ISV Relations, ATI Technologies Inc. "Now that hardware acceleration is a reality, handheld gaming will continue to grow exponentially in popularity and by extension, in importance."

ATI's booth (South Hall, booth #600) will feature exclusive content from both our handheld hardware and software partners, featuring Imageon technology. For more information, please visit www.ati.com.