New ATI Radeon HD 5830 Graphics Card Released
AMD today introduced the ATI Radeon HD 5830 graphics card, bringing gamers the features of the ATI Radeon HD 5800 series at a lower price than ever before at less than $250 USD. With the introduction of the ATI Radeon HD 5830, gamers have another great choice in graphics hardware, with full support for DirectX 11 gaming, ATI Eyefinity technology, and ATI Stream capabilities.
"The ATI Radeon HD 5830 graphics card makes enthusiast-level performance even more accessible to gamers, adding another compelling choice to the award-winning ATI Radeon HD 5800 series," said Matt Skynner, vice president and general manager, AMD Graphics Division. "Cutting-edge features such as full DirectX 11 support, ATI Eyefinity multi-display capabilities and ATI Stream technology position the ATI Radeon HD 5830 graphics card to become a favorite with the gaming community."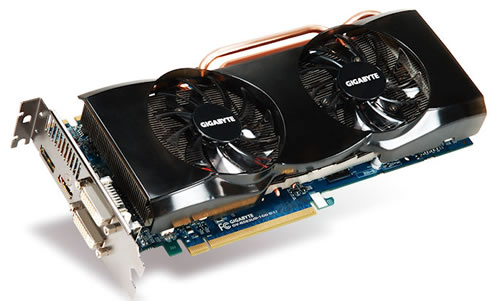 The 40nm GPU of the new HD 5830 is clocked at 800MHz, it has 1120 Stream Processing Units, 16 color ROP units and 56 texture units. AMD's reference design is available with 1GB GDDR5 memory onboard, with 4 Gbps memory data rate. The card's maximum power is 175W atts - higher than the Radeon HD5850 model - possibly due to its higher clocked GPU. On the other hand, its idle power is just 25 Watts.
Specifications
- 2.15 billion 40nm transistors
- TeraScale 2 Unified Processing Architecture
1120 Stream Processing Units
56 Texture Units
64 Z/Stencil ROP Units
16 Color ROP Units
- GDDR5 memory interface
- PCI Express 2.1 x16 bus interface
- DirectX 11 support
Shader Model 5.0
DirectCompute 11
Programmable hardware tessellation unit
Accelerated multi-threading
HDR texture compression
Order-independent transparency
- OpenGL 3.2 support
- ATI Eyefinity multi-display technology
- ATI Stream acceleration technology
- ATI CrossFireX multi-GPU technology
- ATI Avivo HD Video & Display technology
- Integrated dual-link DVI output with HDCP10
- Integrated DisplayPort output
- Integrated HDMI 1.3 output with Deep Color, xvYCC wide gamut support, and high bit-rate audio
- Integrated VGA output
- 3D stereoscopic display/glasses support
Engine clock speed: 800 MHz
Processing power (single precision): 1.792 TeraFLOPS
Processing power (double precision): 358 GigaFLOPS
Polygon throughput: 800M polygons/sec
Data fetch rate (32-bit): 179.2 billion fetches/sec
Texel fill rate (bilinear filtered): 44.8 Gigatexels/sec
Pixel fill rate: 12.8 Gigapixels/sec
Anti-aliased pixel fill rate: 51.2 Gigasamples/sec
Memory clock speed: 1 GHz
Memory data rate: 4.0 Gbps
Memory bandwidth: 128 GB/sec
Maximum board power: 175 Watts
Idle power: 25 Watts