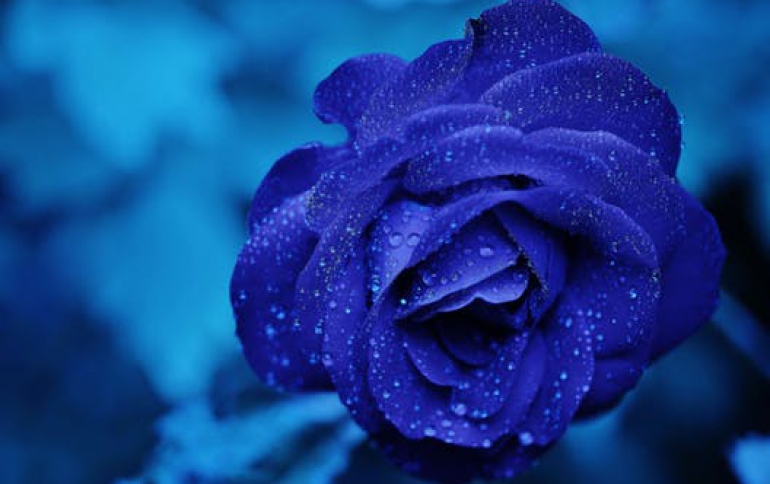 ASUS Gaming Hardware Line-up at CES 2015
ASUS at CES showcased products from its 2015 gaming line-up at CES. The ROG line-up includes the 27-inch ROG Swift PG27AQ 4K/UHD gaming monitor with super-narrow bezel and NVIDIA G-SYNC technology, and the ROG G20 compact gaming desktop and GR8 console-inspired ultra-compact gaming PCs. Also on display are the ROG Enthusiast SLI Bridge for all (two-way, three-way and four-way) SLI configurations, ROG Spatha wireless mouse, Sica high-precision optical wired mouse, and ROG Whetstone ultra-smooth silicone-fabric mouse pad.
ASUS gaming products on display include the 120Hz MG279Q gaming display, plus the latest Strix Series gear including the Strix 7.1 true 7.1 surround gaming headset, Strix Claw optical gaming mouse, Strix Tactic Pro mechanical gaming keyboard and Strix Glide Control and Strix Glide Speed gaming mouse pads.
A star of the ROG's CES stand is Swift PG27AQ featuring a 3840 x 2160-pixel 4K/UHD resolution. With an in-plane switching (IPS Technology) panel for wide viewing angles, a 1000:1 contrast ratio and 300cd/m² brightness, the 27-inch LED-backlit display features NVIDIA G-SYNC technology. This synchronizes its refresh rates to the computer?s graphics-processing unit (GPU), eliminating screen tearing and minimizing stutter and input lag to deliver a smooth gaming. Swift PG27AQ also includes an on-screen display (OSD) with a five-way navigation joystick and hotkey shortcuts, an ergonomic design with full tilt, swivel, pivot and height adjustment, and a smart cable-management system in a super narrow bezel design.
ROG G20 compact gaming desktop PC
The ROG G20 Compact Gaming Desktop features a compact 12.5-liter case and is powered by a 4th-generation Intel Core i7 processor matched with an NVIDIA GeForce GTX 980 graphics card for gaming and home entertainment in WQHD 2560 x 1440-pixel resolution.
G20 is extremely quiet at just 22dB when idle and sports a bold design, with a matte-black finish, Mayan-inspired markings, and customizable lighting effects with 8m colors.
ROG GR8 console-size gaming PC
GR8 is ROG's console-inspired ultra-compact gaming PC with an Intel Core i7 processor and NVIDIA GeForce GTX 750Ti graphics for full-on gaming in Full HD. It features up to 16GB DDR3L memory, a hard disk drive or high-speed solid state drive, built-in 802.11ac Wi-Fi, and comes preinstalled with Windows 8.1.
The GR8 has a built-in Miracast receiver for wireless HD entertainment screen-mirroring, special slide-off covers for easy access to the 2.5-inch drive bay and SO-DIMM memory slots for quick upgrades.
ROG GR8 also includes the professional gamer-grade Gladius mouse and M801 mechanical keyboard for a complete gaming package.
ROG Enthusiast SLI Bridge
Hardcore gamers will love ROG's new Enthusiast SLI Bridge for making sturdy Scalable Link Interface (SLI) connections with the utmost style. ROG Enthusiast SLI Bridge has an illuminated ROG logo and an aluminum luster. ROG Enthusiast SLI Bridge is available for all configurations for up to four-way SLI.
ROG Spatha gaming mouse
Spatha is ROG's flagship gaming mouse custom-engineered to give gamers the advantage in multiplayer online (MMO) and role-playing games (RPGs). Spatha's formidable design includes six customizable macro buttons perfectly positioned for thumb operation, putting advanced control within instant reach.
ROG Spatha comes with a charging dock and it includes the ROG Armory utility to enable gamers to tweak almost every aspect of Spatha?s operation.
ROG Sica gaming mouse
Sica is ROG's new wired mouse optimized for multiplayer online battle arena (MOBA) gaming, with a high-precision optical sensor for pixel-precise control in every situation. Sica's design has discrete left and right mouse buttons so it's perfect for either right- or left-handed play.
ROG Sica also benefits from an improved socketed-switch design, giving gamers the freedom to customize the mouse. Sica is finished with ROG's familiar Mayan-patterned design.
ROG Whetstone gaming mouse pad
Designed with input from pro-gaming team Taipei Assassins, ROG Whetstone is the first ROG hybrid silicone-fabric mouse pad that provides smooth and quiet mouse tracking and control.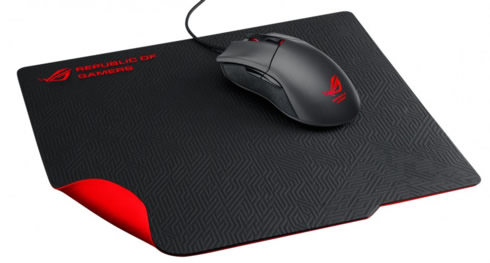 ROG's Mayan-inspired texturing, Whetstone incorporates both solid-bonding and heat-sealing techniques and the material?s special water-resistant coating is even washable.
ASUS MG279Q WQHD gaming monitor
The MG279Q is 27-inch display with in-plane switching (IPS) technology and WQHD 2560 x 1440-pixel resolution. It offers frame rates of over 120fps (120Hz) and a 5ms grey-to-grey (GTG) response time.
MG279Q has a gamer-friendly design, with a five-way navigation joystick for quick navigation of the on-screen display (OSD) and a dedicated GamePlus hotkey, which displays a customizable crosshair and timer overlap for enhanced combat. Its ergonomic design allows full tilt, swivel, pivot and height adjustment. MG279Q also has a smart cable-management system built in and it?s VESA wall-mountable.
Connections include DisplayPort, Mini DisplayPort, two HDMI ports (for native WQHD) and a Mobile High-Definition Link (MHL) 2.0 socket for 1080p connections to mobile devices, plus simultaneous charging. MG279Q also has a built-in dual USB 3.0 hub.
Strix 7.1 true 7.1 surround gaming headset
Strix 7.1 is a top-of-the-line true 7.1 surround gaming headset that boasts 10 discrete drivers for surround sound and precise positioning, as well as lighting effects. The Strix 7.1 headset is padded with protein-leather-covered memory foam and is made to be worn for extended gaming sessions. Strix 7.1 comes with a plug-and-play USB audio station that features a headphone amplifier, 90% environmental-noise-cancellation (ENC) performance for clear voice capture, and four game-audio spectrum profiles.
Strix Claw gaming mouse
Strix Claw is the ultimate gaming mouse for first-person shooters. Right-handed ergonomics, Japanese-made Omron switches, gaming-grade 5000DPI optical sensor, angle-snap-free movement and flexible DPI controls ensure every movement is tracked accurately and reflected instantly.
Strix Tactic Pro mechanical gaming keyboard
Strix Tactic Pro is a durable, illuminated, mechanical gaming keyboard, engineered for responsiveness and available with a choice of black, blue, brown, or red Cherry MX switches. It employs the N-Key Rollover (NKRO) technology over USB and has 13 dedicated macro keys for command customization. Gamers even have the option to reassign F1-F8 as macro keys for a total of 21 one-touch commands as well as use the on-the-fly macro-recording key to create commands without interrupting gameplay.