7. Company Of Heroes
In Company of Heroes, gamers will experience the journey of the brave men of Able Company in a deep single-player campaign that begins with the invasion of Normandy through their fight across Europe, all set against the most dynamic battlefield ever seen in a game.
Company of Heroes' completely destructible environment means no two battles ever play out in the same way. Advanced squad AI delivers startling new realism and responsiveness, bringing soldiers to life as they interact with the environment and execute advanced squad tactics to eliminate the opposition forces.
The game offers impressive graphics, especially when all visual quality settings are set at maximum.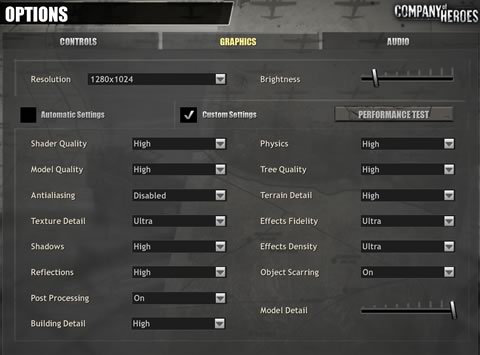 We used the built-in benchmark for all tests at 1280x1024 resolution. Since AA/AF cannot be set from the game, we used Nvidia's 3D control panel for each mode. The built-in Antialiasing setting from within Company Of Heroes has been disabled. Let's see how each card performed in the Company Of Heroes Benchmark with High Quality settings.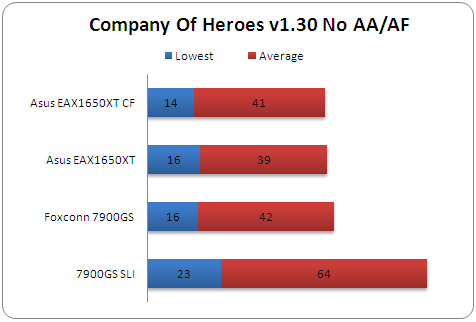 The Asus EAX1650XT CF was slower by one FPS than the Foxconn 7900GS...
The Asus EAX1650XT CF has only a small drop in performance after enabling AA/AF modes. Strangely enough, it performed worse than a single EAX1650XT card, perhaps the drivers needs more work...