16. Conclusion
Not all end users want, or at least are willing to spend a large amount of money just to play PC games at high resolutions and with extreme graphics settings. Since last Christmas, more than enough cards have been released that would please even the most demanding hardcore gamer. However, since gaming is not the only reason for having a graphics card, cards like the X1300PRO have hit the market, covering the needs of the non-hardcore gamers, who don't want to pay large amounts of money for the sake of extra performance. Throughout these pages, we've looked at how a mid-level graphics card performed with our suite of tests. From what we've seen, we can safely say this: the X1300PRO offers more than enough pixel power, to please the not so demanding users.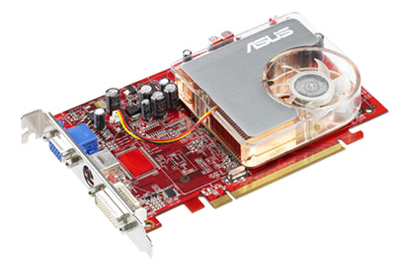 By "mid-level performance", we mean that the card is capable of running all the latest 3D applications (games) without having to turn off all the graphics settings. In most cases, the card performed surprisingly well, managing to run games at 1024x768 resolution with some "heavy" settings enabled, while still reporting in a decent framerate. Do not expect to play F.E.A.R with full AA/AF, but then again NFS:MW, one of the most popular racing games out there is playable, and at a reasonable resolution. Note here, that the X1300PRO surpasses some previous generation mid-level graphics solutions, and definitely qualifies as an upgrade choice for the owners of previous gen cards.
Overclocking is not an option here. The card managed to OC by 60/50Mhz for the core and memory clocks respectively, without returning a performance increase worth the trouble.The card is better off left at its default speeds, rather than risking running it at its limits without significant performance improvements.
Last but not least, the ASUS EAX1300PRO can be found at a price of US$97 from newegg.com.
Pros:
Good performance for a mid-level graphic card.
Cons:
No OC flexibility
| | |
| --- | --- |
| Performance: | |
| Overclocking: | |
| Bundle: | |
| Value for money: | |