19. AiBooster
AIBooster is a convenient utility to help overclock your system. There is no need to delve into the BIOS with this utility, although we believe that the BIOS is still the safest way to go.
You can select from pre-defined overclocking profiles, the same as those available in the BIOS.
Or you can manually adjust the settings by changing the CPU or Memory Voltage as well as the FSB speed.
.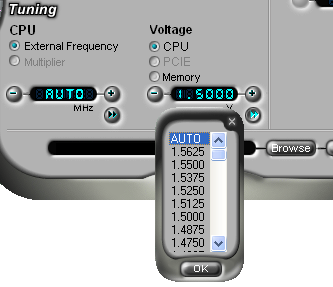 After any changes, you'll have to restart your system. You'll be informed with the appropriate message.