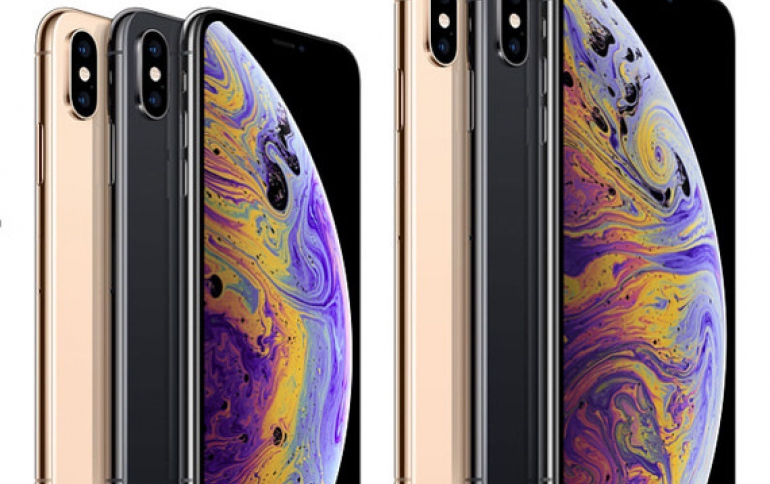 Apple Turns to Promos and Trade-Ins to Boost iPhone Sales
Contrary to what the company's marketing strategies have shown so far, Apple
is experimenting with discount promotions via device buyback terms to help promote sales of its new iPhones.
Apple's iPhone XS went on sale in September followed by the launch of the iPhone XR a month later. Since then, Apple has embarked on a series of aggressive trade-in offers that have temporarily reduced the cost of some of its latest iPhones, a rare step for a company that's been raising device prices in recent years to lift revenue and profit.
On Sunday, a new banner appeared at the the top of Apple's website advertising the iPhone XR for $449, $300 less than its official sticker price. However, the deal requires customers to trade in an iPhone 7 Plus.
Apple has lost about a fifth of its market value since the start of October on signs of waning iPhone demand. On Monday, iPhone supplier Cirrus Logic Inc. cut its holiday quarter sales forecast 16 percent due to "recent weakness in the smartphone market." Apple has also stopped reporting iPhone unit sales, sparking concern its most-important product is no longer growing.
Some days ago, Apple started offering a limited-time promotion that boosts the trade-in value of older iPhones by between an additional $25 to $100. Apple retail employees have also been told in recent weeks to mention the program more often to consumers in stores, according to Bloomberg. Some Japanese wireless carriers also cut iPhone XR pricing last week by way of subsidies.
Apple marketing executive Greg Joswiak tried to quell concern about sales by telling CNET last week that the iPhone XR has been the company's best seller since it went on sale at the end of October.
In seek for innovation
Apple is working on several new products and services, including an augmented-reality headset, driverless car technology, and digital offerings like original video. Analysts also expect a new business model centered on subscriptions.
Apple aims to have technology ready for an AR headset in 2019 and could ship a product as early as 2020, people familiar with the situation told Bloomberg late last year. Chief Executive Officer Tim Cook considers AR, which overlays images and data on views of the real world, as potentially revolutionary as the smartphone.