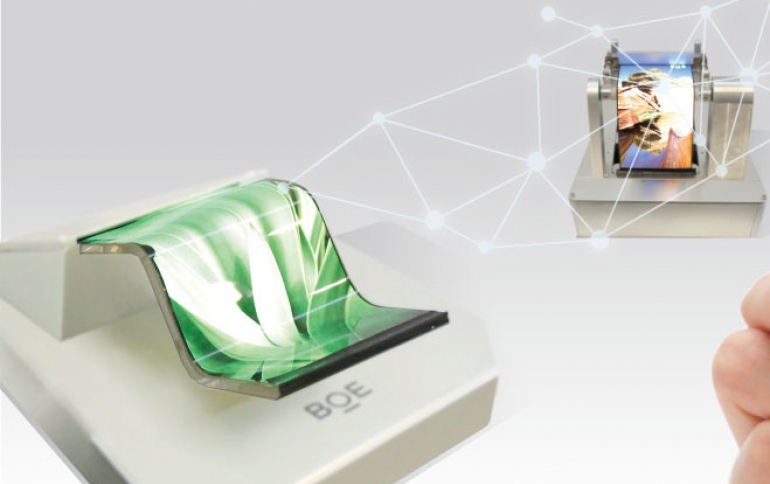 Apple Tests Flexible OLEDs Made by Chinese BOE: report
Apple is reportedly in the final stages of certifying flexible OLEDs from China's top display maker BOE Technology Group for iPhones next year.
The iPhone maker is "aggressively testing" BOE's flexible organic light-emitting displays (OLED), sources told Nikkei Asian Review, raising the possibility that Apple could for the first time source this advanced display technology from China.
The entry of BOE into one of the world's most demanding smartphone supply chains would mark a significant leap forward for the Chinese display panel industry.
Neither U.S. nor Japanese display makers have been able to provide sufficiently high quality OLED technology to Apple.
The iPhone maker currently buys OLEDs from Samsung, which dominates the premium screen market globally with more than 90% share, and LG Display.
BOE, which began producing flexible OLED screens at the end of 2017, also supplies the advanced displays to Huawei's revolutionary Mate X foldable smartphone, a rival to Samsung's Galaxy Fold.
However, BOE is using materials and equipment made by U.S. companies Corning, 3M, and Applied Materials, meaning that the company remains
vulnerable to potential crackdown from Washington.
Apple is expected to produce at least two iPhones with OLED displays in 2020. The California tech titan is also considering OLED screens for all the new models due to be unveiled September next year.
In 2018, BOE opened the world's first production line for 10.5-generation liquid crystal display. It also became the world's largest LCD display supplier by shipment the same year. Today it is a supplier to many leading tech companies, including Chinese TV brand Hisense, Lenovo Group, HP and Dell.
BOE has since 2017 supplied LCD panels to Apple for its MacBook and iPad.