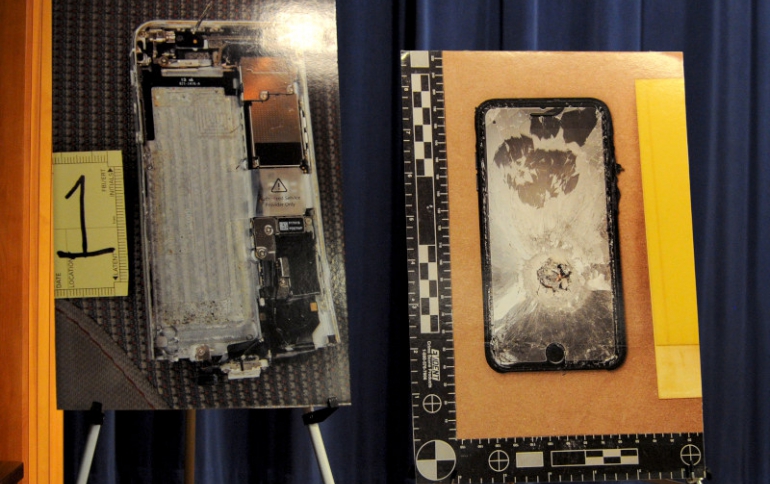 Apple Denies FBI Claims About Shooter's iPhone
Responding to FBI Director Christopher Wray on Monday, Apple said it actually helped the US government track down information about the shooter behind December's attack at the Naval Air Station in Pensacola, Florida.
FBI Director Christopher Wray on Monday gave during a virtual press conference with Attorney General William P. Barr at the Department of Justice announcing updates in the criminal investigation of the December 6, 2019 shootings at the Naval Air Station Pensacola in Florida that killed three U.S. service members and wounded eight other Americans.
Wray congratulated the men and women at the FBI "who devoted months of hard work to accessing these devices," and "successfully tackled a problem that required tenacity, creativity, and technical expertise."
However, he said that the FBI "received effectively no help from Apple."
"We canvassed every partner, and every company, that might have had a solution to access these phones. None did, despite what some claimed in the media. So we did it ourselves. Unfortunately, the technique that we developed is not a fix for our broader Apple problem—it's of pretty limited application. But it has made a huge difference in this investigation," Wray said.
"The false claims made about our company are an excuse to weaken encryption and other security measures that protect millions of users and our national security," Apple said in a statement. It also reiterated that it would not build a backdoor into iPhones, saying that would "make every device vulnerable to bad actors who threaten our national security and the data security of our customers."
The company also said that it responded to the FBI's requests for help "just hours" after the 2019 shooting and "continued to support law enforcement during their investigation."