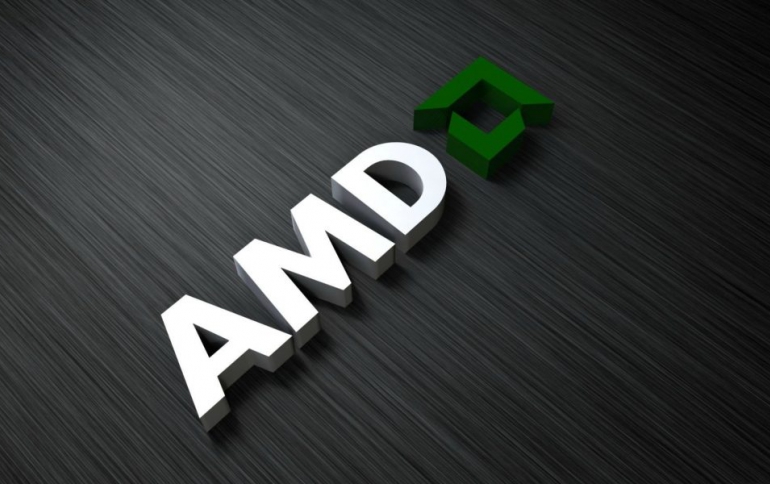 AMD's Fourth Quarter Revenue Grew 34 Percent
Sales in AMD's computing and graphics segment boosted the company's revenue in the fourth quarter, but the company is more cautious for the current quarter results.
The semiconductor maker posted a net loss of $61 million, 6 cents per share. Non-GAAP earnings were a loss of 8 cents per share on revenue of $1.48 billion, up 34 percent year-over-year.
For fiscal 2017, the company reported revenue of $5.33 billion, operating income of $204 million and net income of $43 million or diluted earnings per share of $0.04.
"2017 marked a key inflection point for AMD as we re-shaped our product portfolio, delivered 25 percent annual revenue growth, expanded gross margin and achieved full-year profitability," said Dr. Lisa Su, AMD president and CEO. "We are even more excited about 2018 as we launch our next wave of high-performance products and continue to position AMD as one of the premier long-term growth companies in the technology industry."
Q4 revenue of $1.48 billion was up 34 percent year-over-year, primarily driven by strong sales of Radeon graphics and Ryzen processors. Revenue was down 10 percent sequentially, primarily driven by seasonally lower sales of semi-custom SoCs, AMD said.
For Q1 2018, AMD expects revenue to be approximately $1.55 billion, plus or minus $50 million, an increase of 32 percent year-over-year, primarily driven by the strength of the ramp of new Ryzen, GPU and EPYC products.
AMD also issued a cautionary statement that its business could be adversely effected by factors outside its control, including: "the success of AMD's business is dependent upon its ability to introduce products on a timely basis with features and performance levels that provide value to its customers while supporting and coinciding with significant industry transitions."
During an earnings conference call, AMD's executives said they plan to implement mitigations for the Spectre vulnerabilities in the upcoming Zen 2 architecture, and warned of memory shortages.
"For Spectre variant 1, we continue actively working with our ecosystem partners on mitigations, including operating system packages that have begun to roll out," Su said. "We continue to believe that variant 2 of Spectre is difficult to exploit on AMD processors. However, we are deploying CPU microcode packages that in combination with operating system patches, provide additional mitigation steps.
"Longer term, we have included changes in our future processsor cores, starting with our Zen 2 design, to further address potential Spectre-like exploits," Su added. "We continue to collaborate closely with the industry on these vulnerabilities, and are committed to protecting AMD users on these and other security threats, as they arise."
During the earnings call, an analyst asked AMD about the current GPU supply situation and whether AMD would be ramping up GPU production. AMD's executives said that that the GPU channel ahsbeen lower than the company would like it to be, and confirmed that AMD is ramping up production. However, AMD said that there are shortages in memory - GDDR5 or HBM2.