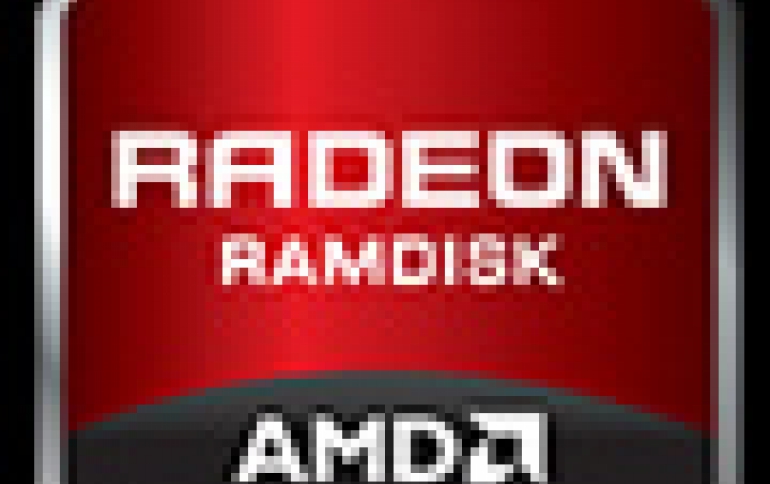 AMD RamDisk Software Promises To Boost Your PC
AMD has just released RAMDisk, a software package that reserves a block of your system memory and turns it into a virtual hard drive. Originally developed by Dataram and released under the AMD brand, RAMDisk will alocate some of your system's memory and offer it to Windows users as a virtual hard drive recognized with a drive letter (like C:\). Using this RAMDisk can help free your hard drive from unnecessary temporary files, limit unwanted writing to your SSD, and when used correctly, can accelerate the loading and processing times of games, demanding software suites and web browsing.
Available for
download
, this version allows anyone to create a RAMDisk that can reserve up to 4GB of RAM, while users with AMD Radeon memory will automatically be able to reserve up to 6GB. Finally, enthusiasts have the option of upgrading to the AMD Radeon RAMDisk Xtreme, which allows users to create RAMDisks up to 64GB for under $20. When creating a RAMDisk drive with this software, it is important not to use up all your available system memory for your RAMDisk. In order for Windows and other applications to function properly, they need at least 2GB-4GB set aside depending on the amount of system memory you have installed.
AMD Radeon RAMDisk is designed to work with any AMD or Intel-based platform with at least 512MB RAM and can be created using system RAM not already assigned to the O/S. Although RAMDisk is software, Windows Management treats it as a Hard Disk Drive. This means that there is a chance that the disk may become fragmented much like a hard disk however the performance issues are less than if physical hard disk were to become fragmented.
According to AMD, RAMDisk's read performance is up to 25600 MB/s with DDR3-1600, and even higher with faster RAM. Of course, RAMDisk performance is dependent upon the system's memory configuration.