AMD Radeon R7 240GB SSD review
9. PCMark 7, PCMark 8
Below you see the results of Futuremark's PCMark 7 Professional edition. The software includes 7 PC tests for Windows 7, combining more than 25 individual workloads.
Below you can see the breakdown of individual benchmarks with the testing methodology. The Radeon R7 240GB drive scored 5239 points, slightly more than the OCZ Arc 240GB SSD.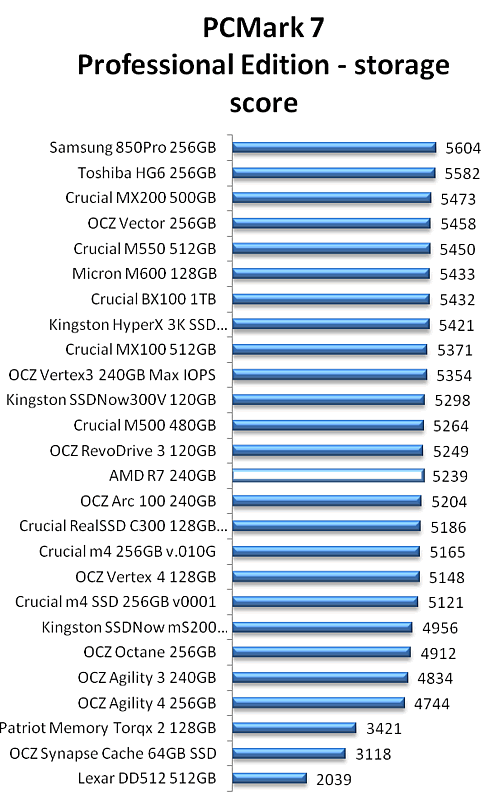 We continue with the PCMark 8 Storage benchmark, which uses traces recorded from Adobe Creative Suite, Microsoft Office and a selection of popular games. Unlike synthetic storage tests, the PCMark 8 Storage benchmark highlights real-world performance differences between storage devices.
The AMD R7 SSD scored 4947 points, again matching the score of the OCZ ARC SSD, and behind the OCZ BX100 and MX200 models.