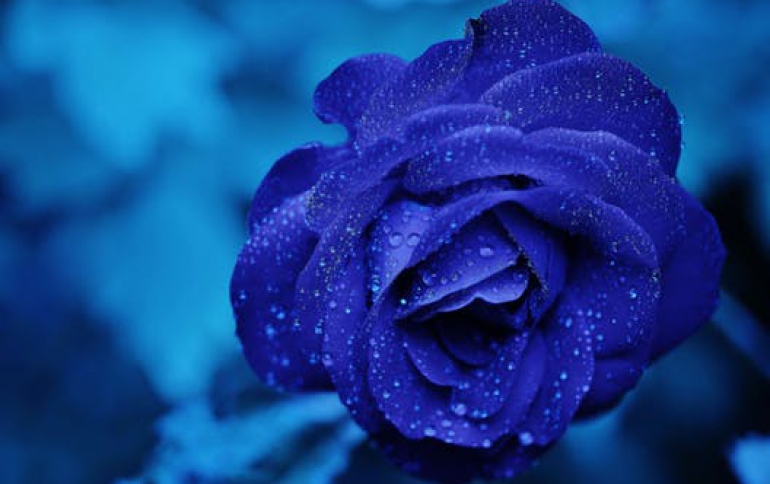 The 27th RWPPI General Meeting is held
The 27th RWPPI General Meeting was held on October 29 and many interesting issues were discussed... Three new companies join as members to total 69. New DVD Recorders from SONY & PIONEER were each introduced. High Speed recordable DVD-RW and DVD-R format discs and class mark reports were made.

The meeting began with the opening speech from the Representative, Mr. Koki Aizawa. He spoke about the "recent consumer electronics industry, where the Blu-ray and HD DVD competition were topics much discussed. However, the bulk of the general public still centers on recordable DVD media as the most intimate product, " with sales turnover figures to show how active the market is. Furthermore, he said: "It is commonly heard in the industry that the DVD-R is adequate enough to meet our needs. But the DVD-RW can do what the DVD-R can, with a unique characteristic that is it rewritable when making mistakes," and wanted everyone to strongly note that DVD-RW is 1,000 times rewritable to that of DVD-R.

Three companies: "B.H.A Corporation", "Jungle Ltd.", and "MedioStream, Inc." have newly joined on as new members for this time. This was added with 3 other new members from our last meeting who were unable to join due to influences from the last typhoon, in which a total of 5 companies made their self introduction presentations this time, with powerful greetings to join RWPPI.

In continuation, the report regarding success behind the CEATEC 2004 result in October was mainly due to appealingly emphasize the enjoyment of "Copy Once" contents of digital broadcasts freely with CPRM compatible DVD-RW.

Furthermore at this General Meeting, the progress report on technical developments, specifications, and format creations with regard to high speed recording media and dual layer were made. Announced earlier by the DVD Forum concerning "6x-speed compatible DVD-RW," "16x-speed compatible DVD-R," and "DVD-R Dual Layer," the report was made by Mr. Taniguchi of Pioneer Corporation, also the chairman of DVD Forum's WG6.

Moreover, introduction regarding "Class mark" to be newly prepared for high speed recording media diversification was made. With more high speed media entering the market, some devices are unable to record with low speed media. Taking consideration of such complexity of product compatibility in the market, the "Class Mark" was proposed for the user's benefit to easily recognize compatibility of old and new recording devices, as well as the proper recording speed of the disc to work smoothly with your recording device. This was followed by explanatory details from Mr. Matsuda of Pioneer Corporation, also as DVD Forum's FLAG chairman regarding the operation rules of "Class mark." As an example for the future, "Class mark" is to be described respectively on pertinent commodities as media and hardware.

Next, the latest HDD/DVD recorders were introduced. First of all, the outline of the function concerning a new product for this winter; the lineup, and the demonstration by a working machine were done by Mr. Yamada of Pioneer Corporation. Mr. Yamada was eager to say: "with Pioneer's top ranking model, one can truly appeal to users with the 220,000 word collection dictionary function, and VR mode recording on DVD-R discs to enjoy high-resolution recording and reproduction."

Mr. Saito of Sony Corporation, introducing the DVD recorder as "SUGOROKU" series was then followed. He demonstrated the main feature of "SUGOROKU" series as the "Dependable Function," announcing the "easy, beautiful, wise" concept of functions realized in their product line-up. Powerful impressions were made in light of the up-coming winter season competition. Member attendees showed strong interest in these new product demonstrations by the 2 companies.

Finally, a special lecture on the topic: "Latest Digital AV trends at CEATEC/International FPD International" were made by Mr. Reiji Asakura - the industry's renowned multimedia critic. He said, "Digital AV trend is in cathode-ray tube image quality, Total Recording, and in the Networks," and "It is said that the display revolution will occur in 2007." The next generation display will be centered on FPD and organic EL as hit products, with the acceleration in the High-Definition Television age, and forecasts that related services will be enhanced as well. "If the display changes, TV viewing styles change too, and Total recording of all program channels like VAIO type X would become trends in the future, naming this recording method as 'Total Recording.' Influenced from above, an interesting story on the conceptual shift as Mining (mining) from EPG was necessitated." Moreover, introduction of enterprises of the Network Age began showing symptoms of vigorous DLNA (Digital Living Network Alliance) spread, saying that "The presentiment of the Home Network Age is finally coming to be felt," though slight hurdles to clear still remain. At the end, he presented good wishes to all member companies to succeed in these trendy business movements by all means, and the meeting ended safely.