Zotac MEK MINI Doesn't Mean Less
MEK MINI is Zotac's third MEK Gaming PC brought by ZOTAC GAMING.
The MEK MINI Gaming PC is measuring at a super compact size with the likes of a toaster. It boasts a compact design in just a mere 9.18L and weighs about 4.05 kg.
It is featuring a diminutive enclosure to house all the hardware and technology you can find in a full tower desktop. With an Intel Core i7-8700 processor, a ZOTAC GAMING GeForce RTX 2070 graphics card, 16GB DDR4 Memory plus 240GB NVMe M.2 SSD backed up by 2TB 2.5-inch HDD under the hood, you can play the latest games in higher frame rates. For example, MEK MINI can take on Battlefield V with a steady and over 60fps at 1080p in ultra settings with DirectX Raytracing (DXR) enabled.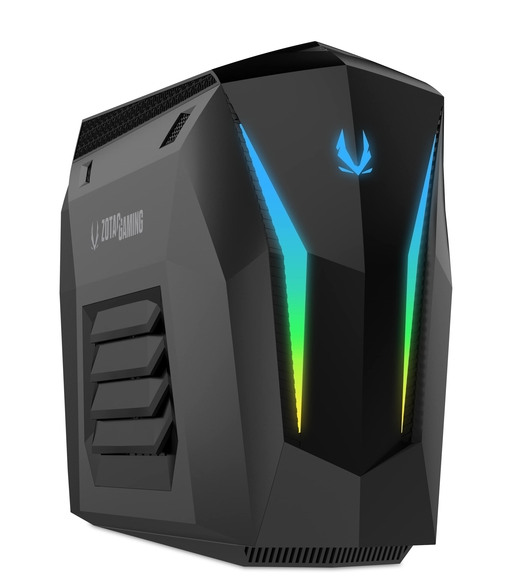 Lastly, it looks great with its futuristic design and the RGB lighting. You can even fine-tune the graphics card fan profile and more and MEK MINI lighting effects with our ZOTAC GAMING FireStorm and ZOTAC GAMING MEK MINI SPECTRA applications.