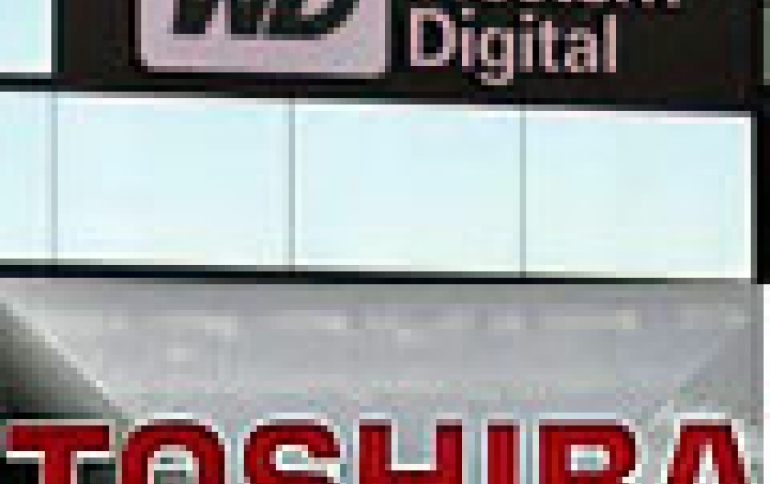 Western Digital Tries to Block Toshiba's $18 Billion Memory Chip Unit Sale
Western Digital said on Tuesday it will seek an injunction to block the sale of Toshiba's semiconductor business to a rival group, and says that a final ruling related to the filed requests for arbitrations may not come until 2019.
Western Digital, which jointly invests in Toshiba's main chip plant, is escalating its legal actions against Toshiba, in the wake of the Japanese conglomerate's decision last week to sell the semiconductor unit to a consortium led by Bain Capital LP, Sk Hynix and others.
However Apple, which is said to be a member of the consortium led by the Bain group, has yet to agree to key terms of the Toshiba deal, which is still unsigned.
Western Digital's SanDisk subsidiaries have commenced three arbitrations in the ICC International Court of Arbitration.
The first one, dates May 14, 2017, was SanDisk's response to Toshiba's purported transfer of its Flash JV interests to Toshiba Memory Corporation (TMC) for the purpose of transferring them to a third party without obtaining SanDisk's consent "in breach of the Flash JV agreements," according to WD. The arbitration demand seeked, among other things, an order requiring Toshiba to undo the transfer to TMC, and injunctive relief preventing Toshiba from further breaching the Flash JV agreements by transferring its JV interests without SanDisk's consent. The court ordered Toshiba in July to give Western Digital two weeks' notice before any deal is closed.
SanDisk filed a second request for arbitration in July 5, 2017, in response to Toshiba's action in blocking employees of SanDisk's affiliates - including employees of Western Digital - from continuing to access Toshiba's databases and networks that both partners use in furtherance of their Flash JV activities.
In September 20, 2017, SanDisk filed a third request for arbitration in response to Toshiba's attempt to invest in manufacturing equipment for the Flash JV operations in Yokkaichi, Japan, including the new fab currently under construction, Fab 6.
Toshiba said in August it decided to invest in the new line without Western Digital as they "failed to reach agreement" on joint investment.
September's arbitration demand seeks, among other things, a permanent injunction preventing Toshiba from making investments in manufacturing equipment for the fabs without first giving SanDisk the opportunity to make a comparable investment in expansions and conversions of JV capacity for BiCS 3D NAND flash memory.
Each arbitration matter will be decided by an arbitral tribunal of three impartial arbitrators. The arbitration proceedings will be held in San Francisco, California.
A panel of three arbitrators may be formed as early as this week. After the arbitral tribunal is confirmed, it will set a schedule for the arbitrations. SanDisk plans to seek interim injunctive relief, and a decision on SanDisk's request can be expected as soon as early 2018. Following that, there will be a period where the parties submit memorials to the arbitral tribunal, and a final ruling may not come until 2019 given that complex international arbitrations like these often take more than 24 months.
An award by the arbitral tribunal, including an award of interim injunctive relief, may be confirmed by a court and once confirmed, any violation of that award could result in a finding of contempt of court and additional enforcement proceedings, WD says.
Toshiba is urged to signed a deal as it needs to raise billions of dollars to cover liabilities arising from its now bankrupt U.S. nuclear unit Westinghouse before the end of the financial year in March. If it fails to do that, it could be delisted.
Western Digital paid some $16 billion last year to acquire SanDisk, Toshiba's chip joint venture partner since 2000 and sees chips as a key pillar of growth.