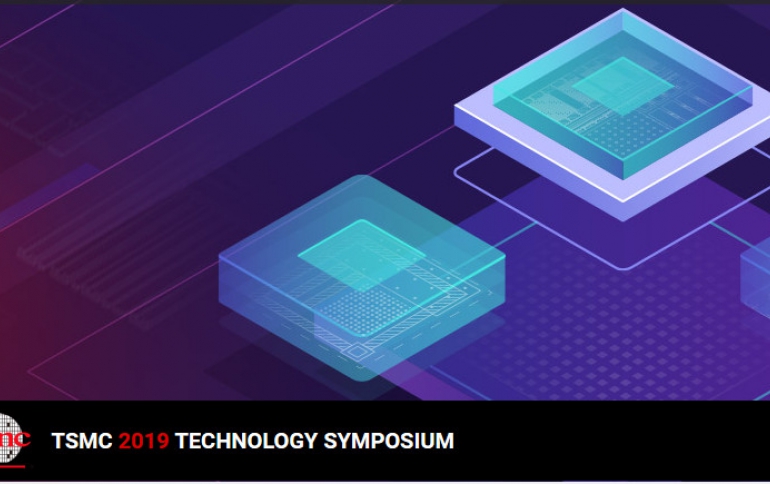 TSMC to Start Production of N7+ Chips Using EUV Third Quarter
TSMC plans to start commercial production of chips built using N7+ technology, the foundry's first process node with EUV lithography, in the third quarter of 2019.
Speaking at the Taiwan technology Symposium on May 23 in Hsinchu, Taiwan, TSMC CEO CC Wei said that his company has improved the N7+ process manufacturing yield rate to the level on par with that of its N7 process, adding that TSMC's overall 7nm chip output will ramp up dramatically this year.
The company says its total managed capacity will amount to 12 million 12-inch equivalent wafers in 2019, with capacity for 7nm process technology to jump 150% on year to one million units.
TSMC is also on track to move a newer 5nm process node to volume production in the first quarter of 2020, according to Kevin Zhang, company VP of business development. TSMC adopts EUV extensively in its 5nm technology, and has already moved the node to risk production.
In addition, TSMC disclosed it already started equipment move-in at the phase-one facility of its new Fab 18. Located at the Southern Taiwan Science Park (STSP), Fab 18 will directly enter 5nm chip production scheduled for 2020.
TSMC has also also reserved land adjacent to Fab 18 for constructing its advanced 3nm wafer fab.