Toshiba Exceria M301-EA 64GB MicroSDXC review
2. Benchmarks
In the benchmarks you see below, the Toshiba Exceria M301-EA 64GB MicroSDXC topped the 42.5 MB/s in sequential read, and around 14.5 MB/s for the corresponding write test. Of course, do not expect to see high writing speeds with small files as you might see from an SSD.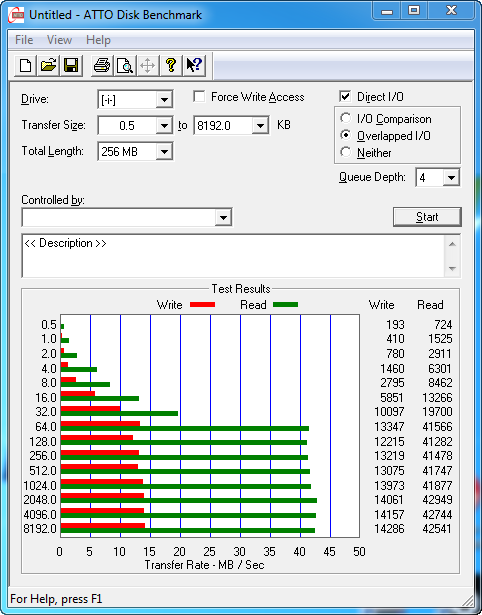 Featuring capacities up to 64GB and read speeds of up to 42MB/s, the new mainstream EXCERIA MicroSD M301-EA product family is a is a an essential accessory for your mobile phone, and the included adapter adds convenience and compatibility with SD or SDHC slots. Toshiba has also made sure your MicroSD card will make survive through airport security checks as it is X-ray proof, and will also survive ant accidental drops into water during your vacation. The card worked great in any smartphone we used it with, and was recognized immediately.
Priced at less than £14 over Amazon (64GB), the Toshiba microSD delivers what it is supposed to and is a good value backed with a 5-year warranty.