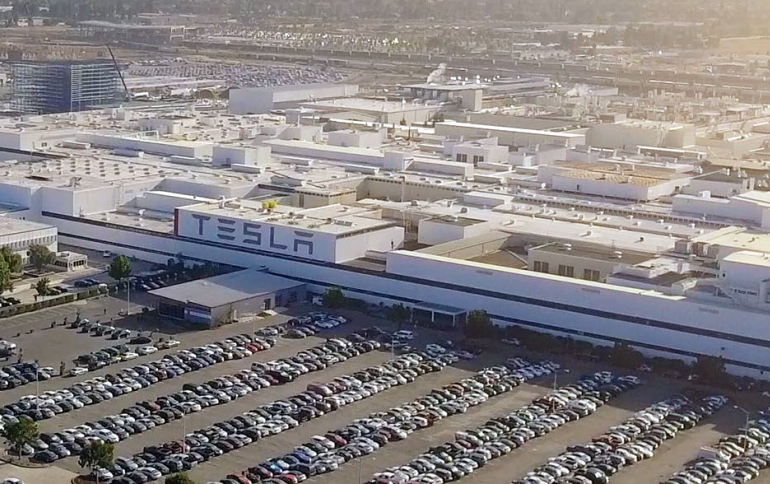 Tesla Suspends Production at U.S. Car Factory
Tesla Inc said on Thursday it will suspend production at its San Francisco Bay Area vehicle factory on March 24, over concerns about the spread of the coronavirus.
Here is what Tesla said:
"Despite taking all known health precautions, continued operations in certain locations has caused challenges for our employees, their families and our suppliers. As such, we have decided to temporarily suspend production at our factory in Fremont, from end of day March 23, which will allow an orderly shutdown. Basic operations will continue in order to support our vehicle and energy service operations and charging infrastructure, as directed by the local, state and federal authorities. Our factory in New York will temporarily suspend production as well, except for those parts and supplies necessary for service, infrastructure and critical supply chains. Operations of our others facilities will continue, including Nevada and our service and Supercharging network."
The decision to suspend production at the Fremont, California, plant comes as Tesla ramps up production of its Model Y sport utility vehicle at the factory. Demand for the Model Y is expected to be higher than for all of Tesla's other models combined, Chief Executive Elon Musk has said.
Musk on Thursday tweeted that Tesla's China operations were running "normally across hundreds of suppliers & all of Tesla Shanghai."
Tesla's decision to suspend production at its San Francisco area plant came after several days of discussions with local officials and after the company met on Thursday with the city of Fremont.
The automaker also said it believed it had enough liquidity to successfully navigate the extended period of uncertainty, with some $6.3 billion in cash at the end of the third quarter, ahead of a recent $2.3 billion capital raise.