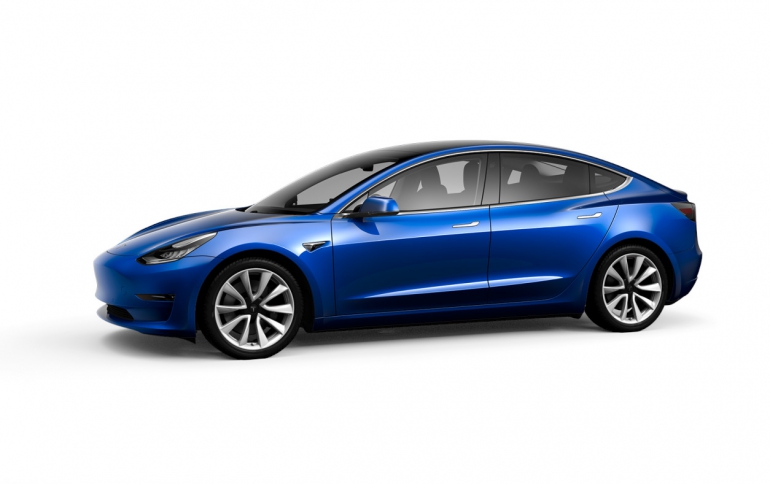 Tesla is Selling Used Model 3 Vehicles Online
Tesla vehicles have come down in price with Model 3, it's still not affordable for many EV enthusiasts who dream of owning a Tesla.
Some of them are waiting for used vehicles to hit the market at a lower price.
Used Tesla Model 3 cars have been available for a while now, but only through direct-sales by owners or used vehicle resellers.
Now the company is silting used vehicles through their website. Every used Tesla vehicle has passed a 70‑point inspection and comes with either a 4‑year or 50,000 mile warranty or a 2‑year, up to 100,000 mile warranty.
The available cars are used 2017 and 2018 Model 3 vehicles, but they are only available to potential buyers in San Jose. They are mostly 2017 and 2018 Long Range Model 3 vehicles prices at about $41,000, when they used to start at $49,000. There are also some All-Wheel-Drive Model 3 vehicles available.
Tesla vehicles obviously hold their value better than the competition in the used market.
Although you may be able to get older used Model S vehicles for much cheaper than Tesla's current offerings, those models would probably have a higher mileage and would lack the latest Autopilot hardware.