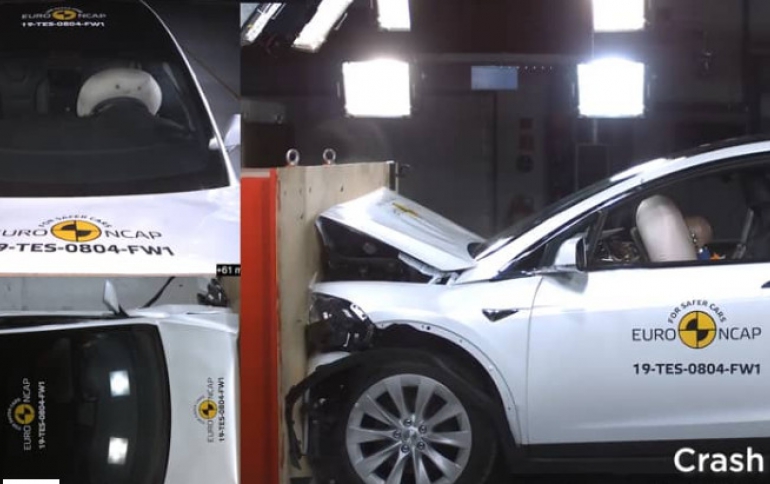 Tesla Model X Earns a 5-Star Safety Rating from Euro NCAP
Tesla said on Wednesday its Model X SUV has been awarded a five-star rating by the European New Car Assessment Programme (NCAP) in tests that are standards for Europe.
The vehicle had previously become the first and only SUV to ever receive a 5-star safety rating in every category and sub-category from the U.S. National Highway Traffic Safety Administration.
Model X earned the highest overall rating to date in the 2018/2019 protocol for the Large Off-Road class.
It earned the exact same overall score as Model 3 – showing that Tesla's large SUV is just as safe as the company's smallest and most affordable sedan.
These Model X tests were the first time an official safety rating organization has tested Tesla's new full self-driving computer.
Model X also achieved a near-perfect score in the Adult Occupant Protection category, scoring a full 8 out of 8 points on the Frontal Offset Deformable Barrier test, and 16 out of 16 possible points on the Side Impact tests.