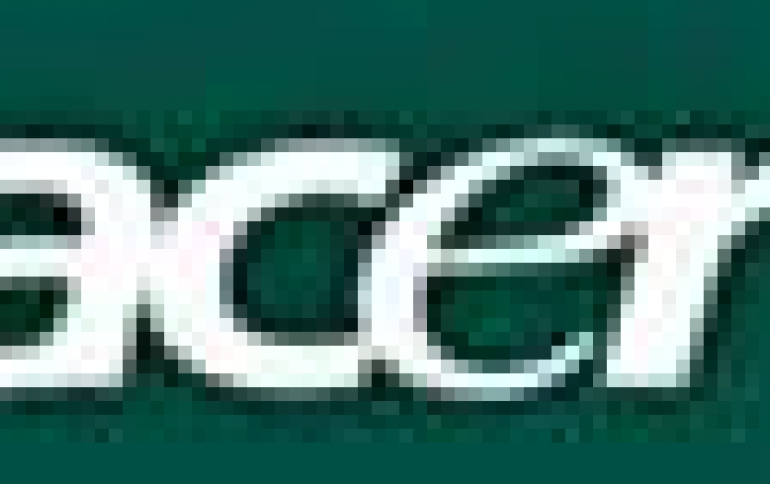 Taiwan's Acer aims to more than double global PC market share to 10 pct
Taiwan's Acer Inc aims to expand its share of the global PC market to 10 percent from the current four percent within two to three years, Acer chairman JT Wang said. "Our business model, one that promotes the 'Acer' brand among individual consumers rather than retail outlets or corporate clients, has proven a success," Wang said.

"Ours is a sustainable, money-making business."

Acer has secured the support not only of consumers, but of suppliers and sale outlets as well, he said.

According to statistics from US-based International Data Corp (IDC), Acer ranked as Europe's largest and the Asia-Pacific's third largest vendor of notebook computers in the first quarter to March.

Wang made the remarks on the sidelines of a presentation of Acer's latest offering in its Ferrari series of notebook computers.

As an official supplier to Scuderia Ferrari (F1), Acer is now marketing the Ferrari 4000 -- a new model that features carbon-fiber as its material.

Acer is confident of selling 100,000-200,000 units, which carries a price tag of over 2,000 US dollars each, Wang added.

The company's net profit in the first quarter rose 54.6 percent from a year earlier to 2.15 billion Taiwan dollars (68 million US) while sales rose 32.9 percent to 65.71 billion dollars.