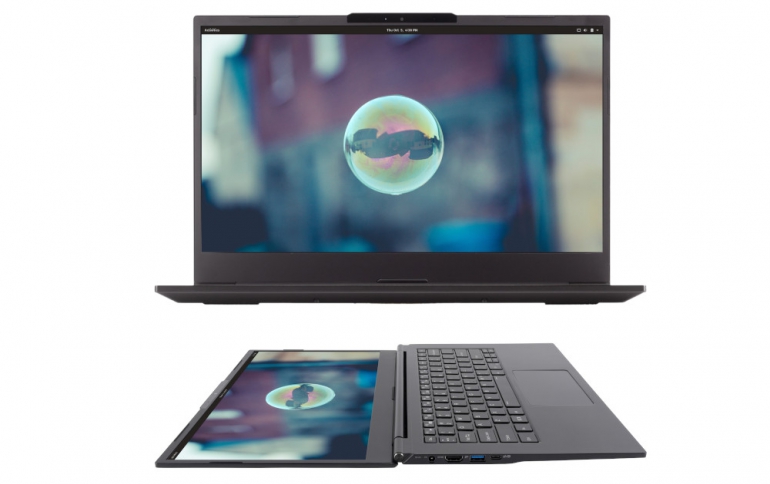 System76's Lemur Pro Linux Laptop Now Available
Linux hardware manufacturer System76 has launched the sleek Lemur Pro laptop.
The Lemur Pro's strength is in its long-lasting battery. Having a laptop with up to 14 hours of battery life allows you to finally break free of the leash that is your charging cord.
System76 says that Lemur Pro's 73Wh battery can provide:
10 hours to watch the Lord of the Rings trilogy
16 hours for reading Wikipedia
21 hours for coding with VIM
In addition, the 14.1" / 1080p laptop is designed to be lightweight across the board: Bloatware-free open source firmware, a snappy operating system, and performant components—all inside a 2.2-pound chassis.
When you buy a monitor with your Lemur Pro, you can use a single USB-C connection to hook your laptop up to an external display, while also charging it. There's room for your keyboard and mouse there as well. And if you prefer an additional display, you can daisy chain to a second monitor or connect via HDMI.
The hinge on the Lemur Pro opens up to 180 degrees, so you can work in whatever convoluted contortion makes you most comfortable.
The Lemur Pro can ship with up to 40GB of DDR4 RAM, a 10th-gen Intel Core-i7 CPU, and a whopping 4TB of NVMe storage.
Open embedded controller firmware is System76's next step towards removing proprietary code from the company's products entirely. System76 EC Firmware is GPLv3 licensed code that grants you access and control over important functionality such as the keyboard, fans, and battery.
The laptop available right now over at System76.com with a starting price of $1099.