Sony Introduces Its First SSD
Sony recently introduced its first smart and internal solid-state drive (SSD) – the SLW-M series. This new 2.5-inch internal SSD is now available in selected Asia Pacific countries.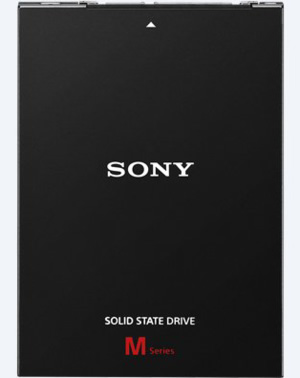 The new SLW-M internal SSD has a fast reading and writing speed of 560MB/s and 530MB/s respectively. It is featuring Garbage Collection, a process to help prepare free space in the internal SSD in advance through data consolidation, as well as other maintenance activities such as Wear Levelling, a function that helps prolong the life of the SLW-M; and Error-Correcting Code (ECC) function, where the internal SSD is capable of detecting and correcting any kinds of internal data corruption.
Sony is also offering users a smart software package which consists of Data Cloning function and the Sony SSD Toolbox. Data Cloning is an quick process of backing up the entire data stored in your PC, including the operating system and its applications.
Furthermore, the Sony SSD Toolbox provides a summary of the SSD such as its model name, capacity, firmware version, serial number, and lifespan. The Toolbox also has the S.M.A.R.T function, which checks the detailed parameters of the drive to ensure that performance and reliability is up to speed.
Available in two capacities, 240GB (SLW-MG2) and 480GB (SLW-MG4), the new SLW-M internal SSD is available in Asia Pacific countries. It is backed by a 3-year warranty.