Sony "Experia Play" Phone Is Official
After months of speculation, Sony Ericsson finally unveiled the highly anticipated "PlayStation phone," or more officially the "Xperia Play," by airing an ad during the Super Bowl. The smartphone and game console combo device enables users to play PlayStation game software. According to Sony, it will be equipped with a controller of Sony Computer Entertainment's PlayStation game console. The controller with direction keys and four buttons can slide aside from beneath the phone's display screen.
Sony Ericsson's ad
depicts a man running to deliver a pair of scissors to another man, seemingly performing a back-alley surgery. The surgery was performed on a life-sized green Android who has been fashioned with a pair of thumbs.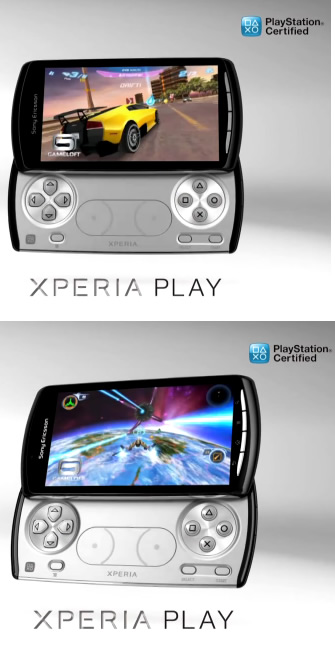 "Android is ready to play," the tagline reads, before cutting to a shot of the Xperia Play. A voice-over narrator proclaims, "The smartphone with everything you need, and the one thing you want," as a "PlayStation Certified" icon appears in the upper corner.
The device depicted in the spot is the same one that appeared in the leaked photos from December, D-pad and all.
SCE
said
last month it will launch a game distributing business for users of mobile phones adopting Google's Android operating system. Sony Ericsson's new smartphone is expected to be eligible to receive the SCE service.
The Xperia Play is expected to make an official debut next week at the Mobile World Congress in Barcelona.