Sony Announces PlayStation Games, Virtual-Reality Release Date at E3
Sony at E3 announced a release date for its virtual-reality headset and unveiled exclusive games for the PlayStation 4 console, including Batman and Spider-Man titles. The PlayStation VR will go on sale in the U.S. on Oct. 13 with 50 titles available by the end of the year, Sony said at the E3 gaming convention in Los Angeles on Monday. The VR library will eventually include an exclusive Batman game, Capcom Co.'s Resident Evil 7, Square Enix Holdings Co.'s Final Fantasy XV and a Star Wars title.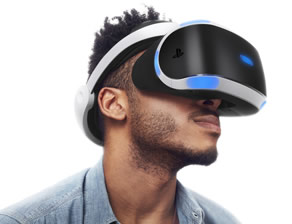 During the conference, Sony unveiled new PS VR experiences, including Farpoint, Star Wars Battlefront: X-Wing VR Mission, and Batman: Arkham VR. From developer Impulse Gear and SIE's San Mateo Studio comes Farpoint.
Sony said PlayStation VR titles will range from $9.99 to $59.99. Additionally, PlayStation Move controllers will be available as a two-pack bundle for $99.99 (MSRP).
At $399, Sony's PlayStation VR is about half the price of the $799 HTC Vive. Facebook priced its Oculus Rift at $599. While those headsets offer higher quality graphics, they also require high-end computers to run. Sony's device was designed to work with the PlayStation 4, which 40 million people already own.
PS4 continues to remain the fastest-selling console in PlayStation history with more than 40 million units sold worldwide, and new game announcements revealed on stage at the Shrine Auditorium in Los Angeles demonstrated how PS4's library will further expand with a line-up of games. SIE's Worldwide Studios (SIE WWS) unveiled three new ambitious games during the show -- God of War, Spider-Man and Days Gone.
The debut of Spider-Man for PS4 introduced players for the first time to an authentic new Spider-Man story and universe being developed through a close collaboration between Insomniac Games, Marvel and San Mateo Studio. Additionally, Days Gone marks the return of Bend Studio, who debuted a trailer highlighting a story about loss and regret set in a realistic high-desert of the Pacific Northwest, and closed the press conference with a live demonstration of emergent, open-world gameplay.
Other featured titles from SIE WWS included titles Horizon Zero Dawn, Detroit: Become Human, and The Last Guardian. SIEA also announced that The Last Guardian will launch on October 25, 2016. Also, in partnership with SIE, celebrated game creator Hideo Kojima took to the stage to announce his new PS4 exclusive title, DEATH STRANDING.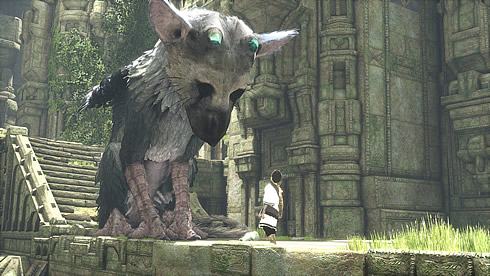 At the press conference, SIEA announced it has worked with Activision to bring back one of PlayStation's fan favorite characters, Crash Bandicoot. Coming to PS4 first this October, Crash appears in Skylanders Imaginators, the latest game from one of the most beloved franchises. Additionally, in 2017, fans can play Crash 1, Crash 2, and Crash Warped, fully remastered for PS4 by Activision and Vicarious Visions. SIE will also continue its partnership with Activision on Call of Duty: Infinite Warfare, ensuring once again that PlayStation is home to one of the world's biggest franchises. PlayStation 4 gamers will be the first to play all downloadable map packs from Infinite Warfare, and those who pre-purchase select editions of the game for PS4 will be the first to play Call of Duty: Modern Warfare Remastered's campaign 30 days prior to launch on November 4.
Additional featured partner titles shown during the conference include LEGO Star Wars: The Force Awakens, RESIDENT EVIL 7 biohazard, and FINAL FANTASY XV. PS4 owners will be the first to play the demo for the highly-anticipated LEGO Star Wars: The Force Awakens, and the demo for RESIDENT EVIL 7 biohazard will be made available first to PlayStation Plus members. Additionally, it was announced that RESIDENT EVIL 7 biohazard will be fully compatible with PS VR.
Sony, which plans to introduce a more powerful version of the PS4 code-named PlayStation Neo, forecast total console sales will climb 13 percent this fiscal year to 20 million units.
Microsoft earlier this week introduced a new, smaller Xbox gaming console for sale in August that features 4K Ultra HD video and a streamlined controller. It also announced a powerhouse new device planned for the holiday season next year, called Project Scorpio for now, featuring a graphic processor that can perform calculations at a speed of 6 teraflops. The company is also developing HoloLens augmented-reality goggles.
Nintendo predicted in April that Wii U sales will fall to 800,000 units this fiscal year, from 3.26 million. The Kyoto-based company said it is also exploring virtual-reality products, although no concrete plans exist as yet. Its new NX gaming device will debut in March 2017.