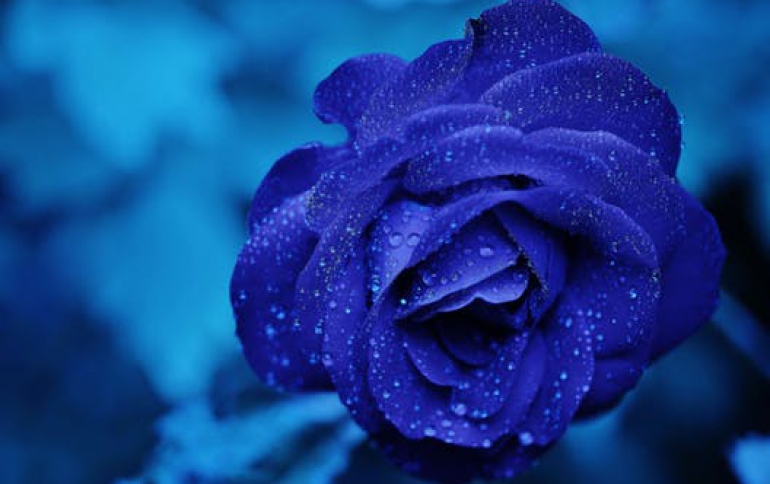 Shuttle Releases Fanless NAS with Built-in WiFi Hotspot
Shuttle is now launching the KS10, a storage solution for NAS entry-level users.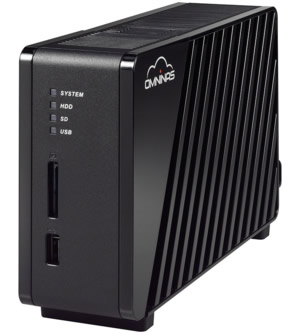 This network-based one-bay storage solution is suitable for storing files (e.g. documents, music and photos) on the local network, for location-independent data backup or for setting up your own private cloud.
The device consumes less than 6 W in standby mode and 12 W during normal operation. It is suitable for 3.5" hard disks up to at least 4 Terabytes and has further USB ports for external storage devices and printer. Devices connected by USB cable as well as memory cards in the built-in SD card reader can be shared over the network. The Gigabit Ethernet network connection enables data transfer speeds of up to 80 MB/s when reading and up to 60 MB/s when writing. In addition, a built-in, access-protected WiFi hotspot can be enabled for communication with wireless devices.
The KS10 also offers simple server services for FTP, DLNA and iTunes. Also on board are functions such as Wake-On LAN, Ethernet and a scheduler for NAS operating time.
Hardware:
Chassis
Robust black plastic chassis with large rubber feet
Dimensions: 124 mm (H) x 60 mm (W) x 205 mm (L) = ca. 1.5 litres
Weight: 550 g
Kensington Security Slot at the back panel (also called a K-Slot or Kensington lock) as a part of an anti-theft system
Storage Bay, Hard disk support
One storage bay (storage drive not included)
Supports one 8.9 cm (3.5") hard disk drive up to 4 TB capacity (or more)
Easy screw-free hard disk installation (no tools required).
Supports hard disk spin-down timer
Supports check/format disk, SMART information report, disk usage status report
Hard disks must support SMART temperature feature with temperature sensor
Network connector / IP setting
1x Gigabit LAN (RJ45, rear)
Supports Wake-on-LAN (WOL) [4]
Supports IEEE P802.3az Energy Efficient Ethernet (EEE)
IP Configuration: Supports Static IP or Auto IP by DHCP server
Supports Hostname/Groupname
Integrated WLAN AP
Wireless LAN Access Point / Hotspot (can be enabled/disabled)
IEEE 802.11 b/g/n (max. 54 Mbit/s)
Encryption methods: WEP 64/128 bits, WPA, WPA2
Frequency band: 2.4 GHz
Bandwidth settings: 20 and 40 MHz
USB Connectors
1x USB 2.0 (type A, front), supports Auto-Copy function
1x USB 2.0 (type A, rear)
Both USB ports support external devices like hard disks, flash drives, 
printers, digital camera and USB hubs. 
Memory can be shared to local network.
Card Reader
Buillt-in card reader in the front panel
Supports SD, SDHC and SDXC flash memory cards
Supports Auto-Copy function
Buttons (rear)
Main power button
Reset button (hole) for admin passwort reset
LED Indicators
KS10 comes with six LED indicators with the following behavior:
1) System LED: dual colour (operating mode/error: blue/red)
2) HDD LED: dual colour (access/error: blue/red)
3) SD card reader LED: single colour (access: blue)
4) USB LED: single colour (access/connect: blue)
5) LAN speed LED (10/100 Mbps: green, 1000 Mbps: orange)
6) LAN activity LED (access/link: blinking green)
CPU / RAM / OS
Processor: Marvell 88F6707 800 MHz, ARMv7 compliant SOC
DRAM memory size: 256 MB DDR3
Flash memory size: 1 Gb
Operating system: Embedded Linux
Power Adapter
External 40W AC/DC power adapter (fanless), 19V / 2.1A
AC Input: 100~240V AC, 50~60Hz
Automatic voltage adjust
Dimensions: 89.5 x 37 x 26.5 mm (LWH)
DC Connector: 5.5/2.5mm (outer/inner diameter)
Fanless cooling system
Low noise operating thanks to a fanless cooling design.
Make sure the NAS device is in a well ventilated area.
The System also shuts down when the

hard disk temperature

exceeds 65 °C / 149°F. [2]
Accessories
Quick Installation Guide
AC Power adapter (40 W) with AC power cord (plug depends on region)
Ethernet cable, ca. 150 cm
Driver CDROM with NAS finder software (Windows & Mac) and documentation
Functionality:
Web User Interface
The device settings are made through a web browser on a computer, which is connected to the same local subnet. 12 languages are supported: English, German, French, Spanish, Italian, Dutch, Danish, Russian, Turkish, Chinese (simple+trad.) and Japanese. The OMNINAS Web Interface is particularly user friendly thanks to its simple structure. The OMNINAS Wizard is your guide during the initial setup.
Finder Software
The OMNINAS Finder Software Tool is used to detect the OMNINAS system in the local network (within the same subnet). It can start the Web User Interface in your default browser and can map/unmap the internal and external storages of the OMNINAS to a drive letter of your PC.
APPs for mobile devices
You can use an App to upload and share files from iOS and Android devices like iPhone, iPAD, Android phone and Android tablet.
Just lock for the appropriate "OMNINAS" app on one of these websites:
Android: https://play.google.com/store/apps/details?id=com.shuttle.omninas2
iOS: http://itunes.apple.com/nz/app/omninas/id543929833
Networking Services
Samba Server (SMB file sharing)
with up to 256 share folders, up to 256 users and up to 256 concurrent connections
FTP Server (File Transfer Protocol with SSL/TLS support)
Apple File Protocol (AFP)
DLNA Media Server
iTunes Media Server 
Printer Server (supports USB printers)
BT download (scheduled and without PC)
External device sharing (via USB or card reader)
NTP support for scheduled time synchronization (RTC integrated)
Wake on LAN (WOL)
System Services
Firmware upgrade (online live update or offline manual update)
Time-Zone settings
Factory reset function
System log report
Backup functions
Quick Auto Copy for external storage connected to front USB (also PTP camera [3]) or card reader
NAS to USB storage backup (scheduled or immediately)
NAS to NAS backup (scheduled or immediately)
Disk Management
HDD Spin down timer
Check Disk
Disk usage status management
Disk Format
SMART information report
File Systems
Internal: XFS
External: EXT2, EXT3, EXT4, XFS, NTFS, FAT, FAT32
System Requirements
- Workstation OS: MS Windows XP SP3, Mac OS X 10.4, Apple Safari 3.0, 
Linux kernel 2.6.x or later
- Smart phone OS: iOS 4.2, Android 2.3 or later
- Browser: MS Internet Explorer 7.0, Firefox 3.x, Google Chrome, Apple Safari 3.0 or later
- Router for Internet connection
Standby Mode
After a certain time of inactivity the system will enter power saving (standby) mode.
This time can be set under: Settings - General - Power Saving Time Setting
You can select a time from 10 minutes up to 5 hours.
Power on/off functions
Scheduled power on/off - simple configuration for each day of the week
Power Recovery: Auto restart after power failure
Wake on LAN (WOL) [4]