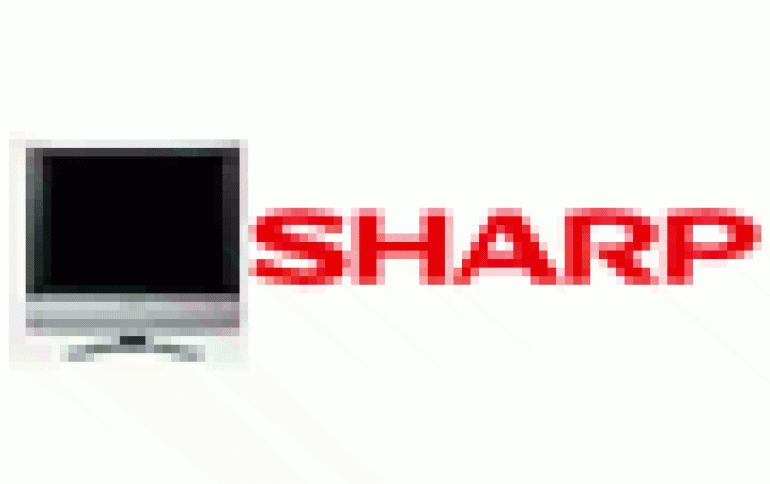 Sharp to Boost Production of LCD TVs
Trying to regain its lead in the LCD TV market, Sharp announced plans to boost output with a 8 billion yen ($66.3 million) factory in Mexico and a new production line at a domestic plant. Sharp, once the undisputed global leader in LCD TVs, has fallen behind rivals as it struggled to meet surging global demand for flat-panel televisions. It now holds about 12 percent of the global LCD TV market, putting it behind Sony, Samsung and Philips.
Sharp President Katsuhiko Machida told reporters in Tokyo said the new 8 billion yen ($66.3 million) Mexican factory will produce finished televisions in North America for the first time, greatly bolstering the company's ability to feed the key U.S. market.
"By building a robust supply setup, we hope to be even more aggressive in our global business," Machida said.
The plant will be built on the grounds of the company's present LCD module plant in Baja California and is expected to go online in July, with a preliminary production of 200,000 finished TVs a month, Machida said. Sharp will triple LCD monthly module output at its plant in Poland to 300,000 units by the end of 2007, he added.
The Osaka-based company also said that it will triple production of large LCD panels at its state-of-the-art Kameyama No. 2 plant in western Japan to 90,000 sheets a month by the end of 2008, from the current 30,000.
The Kameyama plant, which lets Sharp lower production costs by making more panels from a single sheet of glass than its rivals, is seen as critical in Sharp's ambitions.
Keeping production costs low is crucial in the LCD TV market, where prices have plunged over the past year, hurting profits.
Machida said he hoped to reverse that trend by raising production of bigger, more expensive TVs, which have a bigger profit margin. Just this month, Sharp unveiled a mammoth,
108-inch LCD TV
at the International Consumer Electronics Show in Las Vegas, topping a 103-inch plasma TV shown by Matsushita last year.
Sharp aims to raise the percentage of TVs 40 inches and larger to 40 percent of global unit sales in fiscal 2007 from 12 percent in 2006, Machida said. Overall, the company aims to sell 9 million LCD TV units worldwide, up 50 percent from 2006, amid an expected jump in global demand.
With larger screens, Sharp also hopes to take on Matsushita, the plasma TV market leader. Plasma, also used in slimmer TVs, is a different technology from LCDs and are generally cheaper and easier to manufacture in big sizes.