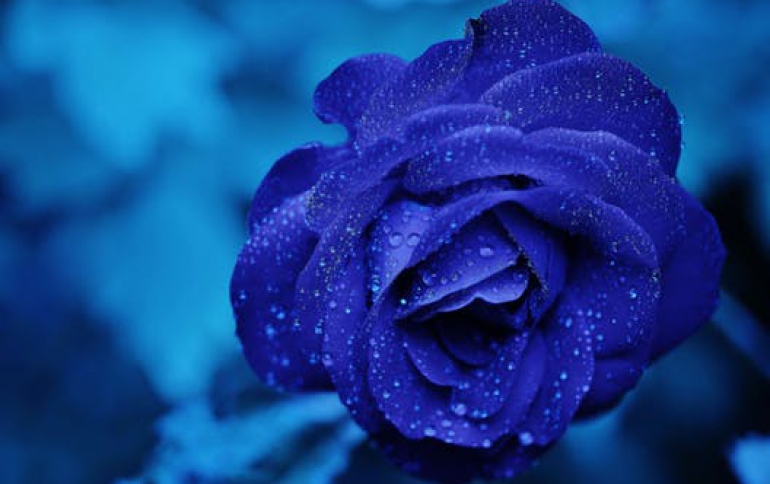 Dolby at ICES
At the International Consumer Electronics Show (ICES), Dolby Laboratories demonstrated how its technologies can tap the full potential of digital entertainment. Dolby Laboratories also offered the first demonstration of Dolby Volume, a breakthrough technology that solves a leading broadcast television consumer issue--the annoyance of inconsistent volume across channels and programs.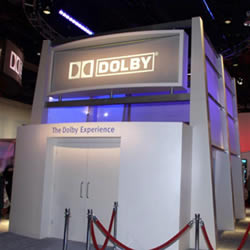 Dolby showcased strong support for Dolby TrueHD, a 100 percent lossless audio technology that promises the ultimate sound quality for high-definition optical media and video-on-demand services, and Dolby Digital Plus, a flexible audio technology that delivers high-definition sound on optical discs as well as on cable, satellite, and IPTV set-top boxes, where bandwidth efficiency is critical.
Among the HD DVD and Blu-ray Disc devices using Dolby's next-generation technologies to deliver high-definition sound are the BD100 dual-format Blu-ray Disc/HD DVD player from LG Electronics, the HD-XA2 and HD-A2 HD DVD players from Toshiba, the DMP-BD10K Blu-ray Disc player from Panasonic, and the BD-P1200 Blu-ray Disc player from Samsung. Dolby also demonstrated Dolby TrueHD and Dolby Digital Plus on prototype audio/video receivers from Sony and Onkyo.
Leading studios have also embraced Dolby Digital Plus and Dolby TrueHD to enhance the sound of next-generation optical discs. More than 280 HD DVD and Blu-ray Disc movie titles feature Dolby technologies today, a number that the industry expects to increase in the months to come. In addition, leading integrated circuit makers, including Conexant and Broadcom, are building Dolby Digital Plus into their latest chips for high-definition broadcasting.
Dolby demonstrated technologies for PCs, camcorders, game consoles, portable media players, and cars, including Dolby Digital 5.1, which will bring cinema-quality surround sound to the Windows Vista operating system. This includes both Windows Vista Ultimate and Windows Vista Home Premium.
Dolby Digital 5.1 is used to bring more realistic surround gaming experiences on the Sony PlayStation 3 and Microsoft Xbox 360, while Dolby Pro Logic II is used to deliver surround sound from a stereo signal on the Nintendo Wii. Today, more than 800 games are using Dolby Digital 5.1 for surround sound.
Dolby exhibited Dolby Digital 5.1 Creator, which allows people to add Dolby Digital 5.1-channel soundtracks to their home movies using high-definition camcorders, including the HDR-UX1 and HDR-SR1 Handycam AVCHD from Sony and the HDC-DX1 and HDC-SD1 3CCD AVCHD from Panasonic. On the PC, Dolby Digital Stereo Creator allows Windows Vista Ultimate and Windows Vista Home Premium users to create high-quality DVDs of home movies with Dolby Digital stereo soundtracks.
The company also highlighted strong momentum for the Dolby PC Entertainment Experience initiative, a suite of technologies that enable PCs to deliver a home theater experience with consumer-electronics quality. Among the Media Center PCs and notebooks that offer the PC Entertainment Experience today are the Onkyo HDC-7, the Lenovo Tianyi F50, the LG Electronics W1 Pro Express Dual, the Toshiba Qosmio G35-AV660, and the Denali and Rainer from Niveus.
Dolby presented technologies at ICES that can deliver expansive sound in consumer devices that are simple to set up and use, such as portable media players, televisions, and game devices. Among the technologies Dolby demonstrated were the following:
- Dolby Headphone, which offers virtual 5.1 surround over regular stereo headphones.
- Dolby Virtual Speaker, which provides a compelling surround sound experience using a television's built-in speakers or any pair of stereo speakers, allowing people to enjoy great audio in different environments.
- Audistry by Dolby, which offers a suite of audio enhancements that give a big boost to TV sound, including wider image and better bass.
Dolby also unveiled its Dolby Car Audio program, which comprises:
- Dolby Surround Concert Edition, which transforms any stereo source into multichannel surround sound and is designed for entry to mid-level cars.
- Dolby Surround Studio Edition, which brings a studio-like experience to the car by transforming stereo sound into multichannel audio and offering intelligent mixing and more precise control.
- Dolby Surround Cinema Edition, which delivers home theater-like sound for cars with DVD players and displays as well as an individual surround sound experience for passengers using Dolby Headphone.