Sharkoon Silent Eagle 2000
3. Conclusion
It's been some time since something novel has made its appearance in the cooling solution market. The Silent Eagle was the first product we received from Sharkoon and we were happy to see that this was not just another 80mm fan with a different logo on it. The Silent Eagle 2000 promises only 17.8dB at 2000RPM and it can deliver.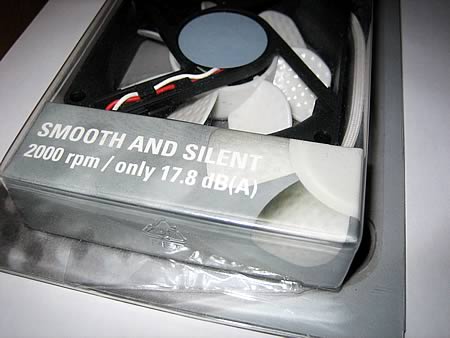 The big secret here is the design. Golf ball-like blades create a thin air layer on the blades where air flows more easily, reducing noise and resistance. Sharkoon engineers have done a good job with this fan, working on every detail. Even the frame has rounded edges to maximize airflow.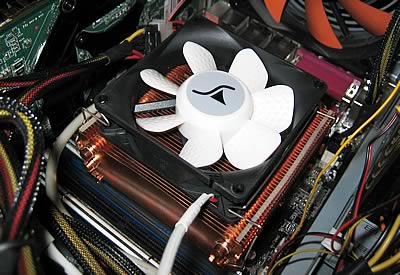 Our tests reported a 2°C CPU temperature drop over a normal 80mm fan, which equates to more than 2°C PC case temperature drop. Very good performance concerning temperature and low noise.
Sharkoon also offers the Silent Eagle Blue Led fan which is the same fan but lights up blue when operating.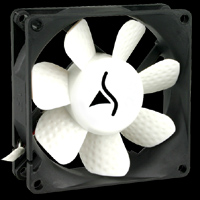 However, there are some things that stop this fan from becoming one of our favorite fans. First of all, there is no 120mm version. Sharkoon should really look into this since bigger blades means better cooling, especially with the "golf-ball" design. Another thing we would like to see is a rotation speed controller. In some cases, 2000RPM is more than enough so reducing the speed can help make the system even quieter.
The Sharkoon Silent Eagle 2000 is priced at
US$11.99
, a very low price for this type of fan.
- The Good
Very good cooling performance
Unique design
Rubber bolts to absorb vibrations
Very quiet
- The Bad
Available only at 80mm
No rotation speed controller