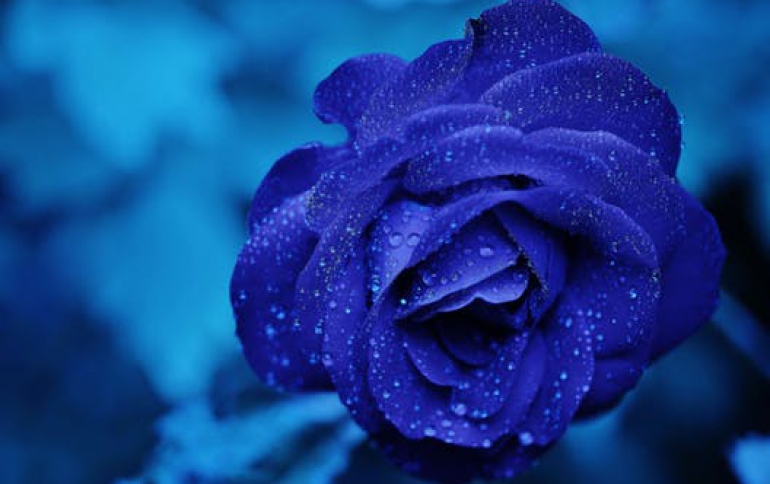 Sanyo PLC-HF15000L Large Venue Projector Produces a Brightness of 15,000 ANSI Lumens With Greater Than Full HD 2K resolution
SANYO North America Corporation announced today a new professional projector with a brightness of 15,000 ANSI Lumens. The PLC-HF15000L utilizes SANYO's exclusive QuaDrive technology to produce high color accuracy with a very wide color gamut, providing Real 2K digital cinema performance that exceeds Full HD requirements at 2048 x 1080 resolution. Designed for the mid to large venue presentation, staging and digital signage markets, the PLC-HF15000L (lens sold separately) is scheduled for release in December 2010, with an MSRP of $44,995.
The QuaDrive engine advances beyond conventional 3 LCD systems by adding a yellow color control device to the existing red, green and blue elements. The additional control of the amount of yellow light in the image increases color purity and accuracy, produces a wider color gamut and enables higher brightness levels. A new long-life inorganic 2K LCD panel enables the PLC-HF15000L to achieve resolution greater than Full HD in a 17:9 aspect ratio. Housing four high output 380 W lamps and using unique cooling technology, the projector achieves a record brightness of 15,000 lumens. This brightness makes it suitable for applications such as large exhibition halls and auditoriums and conference rooms, as well as for dramatic digital signage applications.
Dust in the optical and mechanical systems of a projector can hurt performance and reduce service life. SANYO's Active Maintenance Cleaner (AMC) system is protecting critical components for a 12,000 hours before a filter change is required. By using an intake air volume monitoring system that determines the current effectiveness of the filter, AMC will clean the filter surface automatically based on a time requirement or by using its automatic clog detection capabilities to provide a clean optical surface. Also, while the standard filter will help protect against dust, SANYO is also offering an optional "Smoke Filter" (model POA-FIL160) that can help protect against smoke from sources like cigarettes and other fine airborne particles that could enter the projector. This expands the applications for the projector to more public settings, including those where smoking is permitted without its adverse effects to the optical engine.
The PLC-HF15000L is equipped with a "Hot Operation Lamp Exchange System" that allows individual lamps to be replaced without turning the projector off. Previous models required a projector shutdown and restart for all bulb replacements.
To allow use in a very wide range of venues, eleven lens options are available in a variety of focal lengths to accommodate any projector to screen distance. A power zoom with focus control can be remotely operated, as can a motorized lens shift that operates both horizontally and vertically.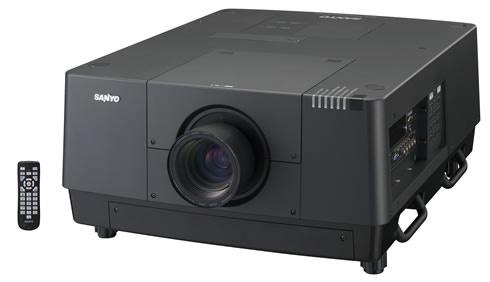 Where multiple images are required, the PLC-HF15000L can simultaneously display two images, in either picture-in-picture or picture-by-picture modes. For presentations utilizing multiple projectors, aligned either horizontally or vertically to create a single larger image, variations in image quality between projectors is eliminated through SANYO's Edge Blending, Color Matching and Constant Brightness functions. Color Matching corrects for any variations in hue between adjacent images, Edge Blending smoothes the transition point between projected images by compensating for differences in brightness, and Constant Brightness creates uniform brightness across the entire image area.
Built-in LAN networking facilitates control of the projector or a group of projectors through CAT5 network cabling. For presentation applications where necessary, a mechanical shutter system allows operators to instantly shut off light transmission. Input options include HDMI 1.3; DVI-D; D-sub 15 pin RGB; BNC for RGBHV and CV/Y-Pb/Cb-Pr/Cr; and S-Video, with optional boards available for HD/SD-SDI and Dual Link SDI.