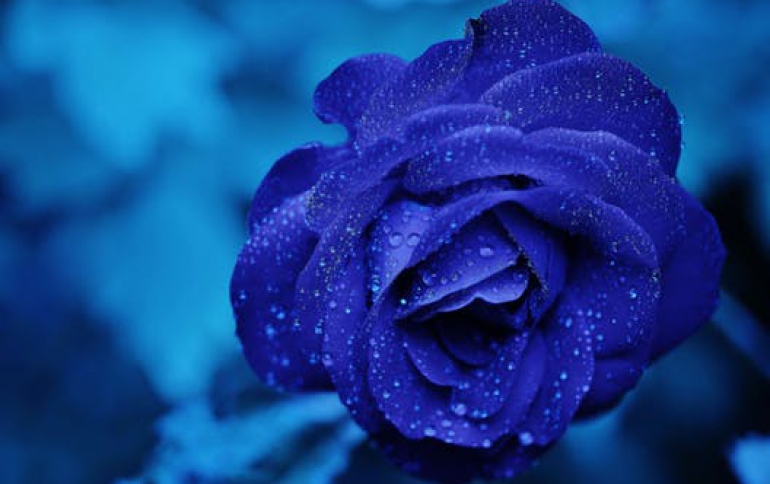 Samsung's Flagship Galaxy S II Smartphone Ready for U.S. Arrival
Samsung today announced the Galaxy S II will be available with AT&T, Sprint and T-Mobile starting this fall. The U.S. launch follows the debut of the Galaxy S II in Europe and Korea, where consumers bought 5 million smartphones in 85 days, according to Samsung. The next generation Galaxy S II portfolio is based on latest version of the Android OS. The Galaxy S II portfolio is highlighted by Samsung?s own Super AMOLED Plus display technology, a dual core application processor and an array of entertainment, messaging, social networking and enterprise experiences.
The three smartphones within the Samsung Galaxy S II portfolio are designed with an ultra-thin form factor and Super AMOLED Plus touchscreen display.
All three Galaxy S II smartphones are enabled with 4G3 service for fast connectivity speeds and dual core processors for seamless web surfing, console-like game play and rapid content downloads.
The Galaxy S II portfolio features an improved Samsung TouchWiz user interface, providing multi-tasking, application management, and customization and includes Live Panel which provides a magazine-like widget view for immediate access to weather, social updates, email, news, photo gallery and more, all of which can be customized on the home screen. All of the Samsung Live Panel widgets can be positioned and re-sized and provide one-touch access to the information consumers use most. TouchWiz UI also includes Quick Panel which allows instant access to commonly used device settings like Wi-Fi, Bluetooth, GPS, and other key device features. The TouchWiz UI notification service on the lock screen notifies users to the number of unread or new text messages, and missed calls that have been sent to you on your Galaxy S II. Users get direct access to missed calls and text messages from the lock screen by swiping the notification boxes without having to navigate through the applications menu.
Each of the Galaxy S II devices feature six-axis motion sensing using an accelerometer and gyroscope that support touchscreen gestures, including motion to zoom in on images, silence a ringing phone, and even move widgets on the menu screens.
Galaxy S II will also include Samsung's Media Hub movie and TV content service. Media Hub features thousands of new release and titles from major Hollywood studios and leading television networks, including NBC Universal, Paramount, MTV, Warner Bros., CBS and FOX. The content service has added a new feature called Media Hub Show, allowing the user to playback Media Hub content on a TV through an HDMI cable connected to a Galaxy S II dock or HDTV Smart adapter accessory. Users can share purchased to own film or TV content across up to five devices enabled with Media Hub at no additional cost. Alternate premium video options include Android Movies, Netflix, and others which are available to download from Android Market.
Samsung's Social Hub service on the Galaxy S II transfers email, instant messaging, contacts, calendar and social network connections, including Twitter, Facebook and LinkedIn accounts, into "Feeds" and "Messages" folders that can be either separated into separate tabs or combined into comprehensive lists.
In addition, Galaxy S II and the Android Gingerbread platform support an array of cloud services including content sync across the Galaxy branded portfolio with Google services (Books, Music, Videos, Email, Calendar) Samsung Media Hub and cloud photo sync through Picasa Web Albums and Google+.
With Samsung's All Share application, which enables inter-device connectivity through DLNA (Digital Living Network Alliance) technology, users can send user-generated video content wirelessly to other DLNA-enabled devices. The TV Remote App, also available through Android Market, transforms the Galaxy S II into a remote control for several top models of Samsung HDTVs. Smart Show and Media Hub Show enables the user to tether an HDMI over micro USB connection to an HDTV to play user generated or Media Hub DRM protected content respectively directly from the Galaxy S II device to the HDTV screen. Samsung Kies Air service allows users to connect their PC or Mac via Wi-Fi without a preloaded application to easily view and manage your content. Users can transfer files, manage contacts and messages and send SMS from the PC.
Galaxy S II integrates a range of enterprise solutions. The Galaxy S II portfolio provides support for exchange device management policies, offers increased security of data and services and enables mobile conferencing while on the go. Galaxy S II also features productivity enhancement capabilities such as the ability to create and respond to meeting requests, view, edit, and create Microsoft-compatible documents, spreadsheets, and presentations, global address lookup (GAL), and more.
Additional enterprise solutions include:
- On-device encryption of user data
- Full support for Exchange ActiveSync version 14
- Cisco VPN (Virtual Private Network)
- Sybase MDM (Mobile Device Management)
- Cisco WebEx mobile conference solution
Additional features of the Galaxy S portfolio include:
- 8-megapixel Rear-Facing Camera with Autofocus & Flash & 1080p HD Video Recording/2-megapixel Front-Facing Camera: The Galaxy S II portfolio features an 8 megapixel camera with flash and can record video in 1080p HD high profile offering the richest video content on a smartphone. Plus, the front-facing 2 megapixel camera provides video chat capabilities for personal and business communication on-the-go. Galaxy S II supports popular video conferencing services like Skype, Fring, Qik and Tango.
- Voice Talk: The Galaxy S II Voice Talk feature allows users to give their Galaxy S II device voice commands, including voice dial, text message, navigation, music, Web browsing and search. When docked into the car dock, the Galaxy S II automatically defaults into Voice Talk mode. Users can instantly activate the Voice Talk application by a long press on the search key.
- Task Manager: View and close the applications users have active, what items have been downloaded and check on memory usage via the Task Manager widget.
- Screen Capture Feature: Users can easily take a screen grab of the phone screen by pressing the power button and the home key simultaneously.
- Memory: All three Galaxy S II devices offer 16GB of on-board memory, as well as a microSD card slot that supports up to a 32GB memory card.