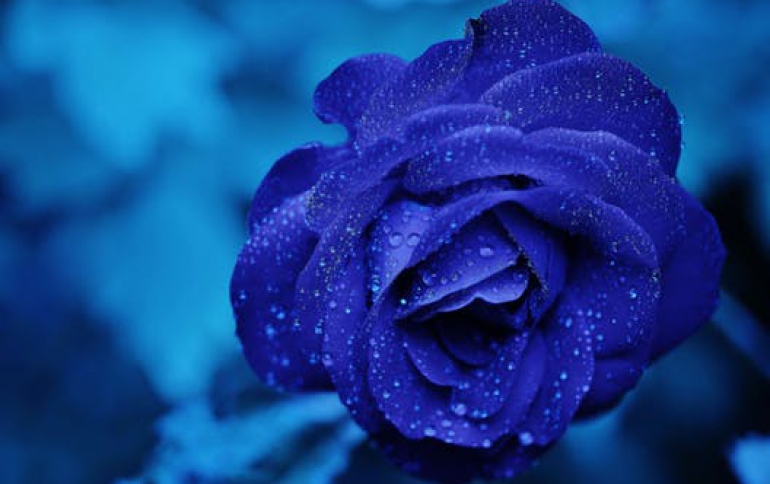 SAMSUNG Stratosphere 4G LTE Smartphone Comes At Verizon Wireless
Verizon Wireless and Samsung Telecommunications America (Samsung Mobile) today announced the Samsung Stratosphere, a Samsung Galaxy S smartphone, will be available in Verizon Wireless Communications Stores and online at www.verizonwireless.com beginning Oct. 13. The slim Samsung Stratosphere is the first 4G LTE smartphone from Verizon Wireless equipped with a 5-row QWERTY keyboard and designed with Samsung's 4-inch Super AMOLED display. Additionally, the Stratosphere supports enhanced B2B-enabled connectivity services from Cisco, a comprehensive mobile implementation of Microsoft Exchange ActiveSync and support for secure remote device management from Sybase.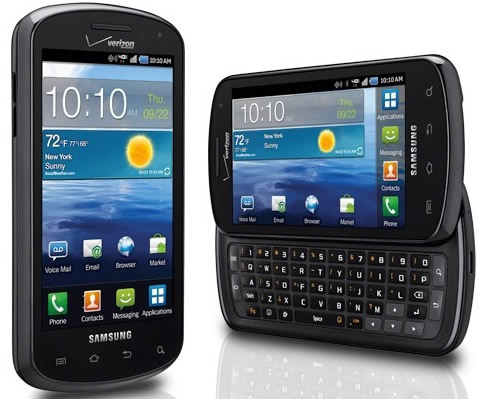 The Stratosphere will support Samsung's Enterprise Platform enhancements such as VPN, encryption and Mobile Device Management (MDM). The Stratosphere will also come equipped with Microsoft Exchange ActiveSync (EAS), features such as direct push, email, calendar, contact sync, Global Address List (GAL) as well as EAS policies including storage card encryption, device encryption and simple & complex password support, all essential for streamlining business on the smartphone.
Key features:
- 4G LTE? users can expect fast download speeds of 5 to 12 Mbps and upload speeds of 2 to 5 Mbps in 4G Mobile Broadband coverage area
- 5-row QWERTY keyboard
- Samsung Super AMOLED, Screen Technology
- Android 2.3, Gingerbread
- Samsung 1GHz Cortex A8 Hummingbird Application Processor
- Front-facing 1.3 megapixel camera for video chat and 5 megapixel rear-facing camera with auto focus and flash (720p HD playback/480p DVD-quality recording; playback on Stratosphere screen in HD-like quality)
- Mobile Hotspot Capability - share 4G connection with up to 8 Wi-Fi-enabled devices or a 3G connection with up to 5 devices
- AllShare - Enables wireless connectivity through Digital Living Network Alliance (DLNA)
- Samsung Media Hub - Samsung's own content service, offering a lineup of films and TV programs for rent or purchase
- Bluetooth 3.0 Technology - Support for headset, hands-free, stereo, phonebook access, and object push for vCard and vCalendar
- Multiple video file formats supported, including DivX and XviD support
- Wi-Fi Connectivity (802.11 a/b/g/n)
Samsung's enterprise mobility features:
- Microsoft Exchange ActiveSync (EAS) - Communicate directly with your Microsoft Exchange Server enabling push email, calendar, and contacts
- Support for Cisco AnyConnect 2.1 SSL VPN ? Supports access to private corporate networks using industry-standard VPN protocols with enhanced security of 4G LTE networks helps users tap into VPN networks with no waiting
- Encryption Services - Users and IT administrators can initiate a remote wipe command to erase private information
- Support for Sybase Afaria - Mobile device management (MDM) capabilities that allows an integrated experience for the end user in the event it is required by their IT department or corporate policy
The Samsung Stratosphere will be available on Oct. 13 in Verizon Wireless Communication Stores and online at www.verizonwireless.com for $149.99 after a $50 mail in rebate with a new two-year customer agreement.
Verizon's customers that purchase a Samsung Stratosphere smartphone will need to subscribe to a Verizon Wireless Nationwide Talk plan beginning at $39.99 for monthly access and a smartphone data package starting at $30 monthly access for 2 GB of data.